Neeli is an actress of Pakistan film industry and acted in both Urdu and Punjabi films. She was born in Hyderabad. Neeli, one of the most popular actresses of the Pakistan film industry, was born in Hyderabad. Her real name is Neelofar. She went to Saint Mary's Convent where she completed her F.A.
She liked sports and was never interested in her studies. Her father was a Sindhi feudal lord. The director/producer Yunus Malik, one of their family friends, offered Neeli a role in a Punjabi film. She accepted the part in Akhri Jang. Although the film was not a great hit, it was the beginning of her long glamorous career.
Personal Life
She was married to Actor/director Javed Sheikh, but they later divorced. Her name 'Neeli' comes from the fact that she always wore blue contact lenses. Neeli worked in very few films and even fewer became hits.
Career
At first, producers did not want to sign her because they said she was too thin. But Sangeeta decided that she was perfect for a secondary role in the Urdu film Kasam Honay Ki starring Babra Sharif and Faisal. After that film, Sajjad Gul signed her up in his film Choron Ki Barat with Nadeem, which went on to become a super hit. Sajjad Gul then signed her for Haseena 420. After this hit, she decided to be more serious with her film career and take this line as her profession. She established her star status in 1988 after another great hit, Madame Bavary. Then came Kalay Chor, in which she played a double role.
Later, she made a successful screen pair with Javed Sheikh and movies from the late eighties and the early nineties invariably featured Neeli and Javed Sheikh in the leading roles. Some of their films together include Sher Ali (1992), Khuda Gawah (1993), Mushkil (1995), Jeeva (1995) and Chief Saab (1996).
Mushkil was Javed Sheikh's debut as director, dealing with the subject of child labour. The film received laudatory comments in the Press, but business remained just above average. Amjad Bobby's tune Dil ho gaya hai tera deewana, picturized on Javed Sheikh and Neeli, remained on the top slots of music charts for many weeks.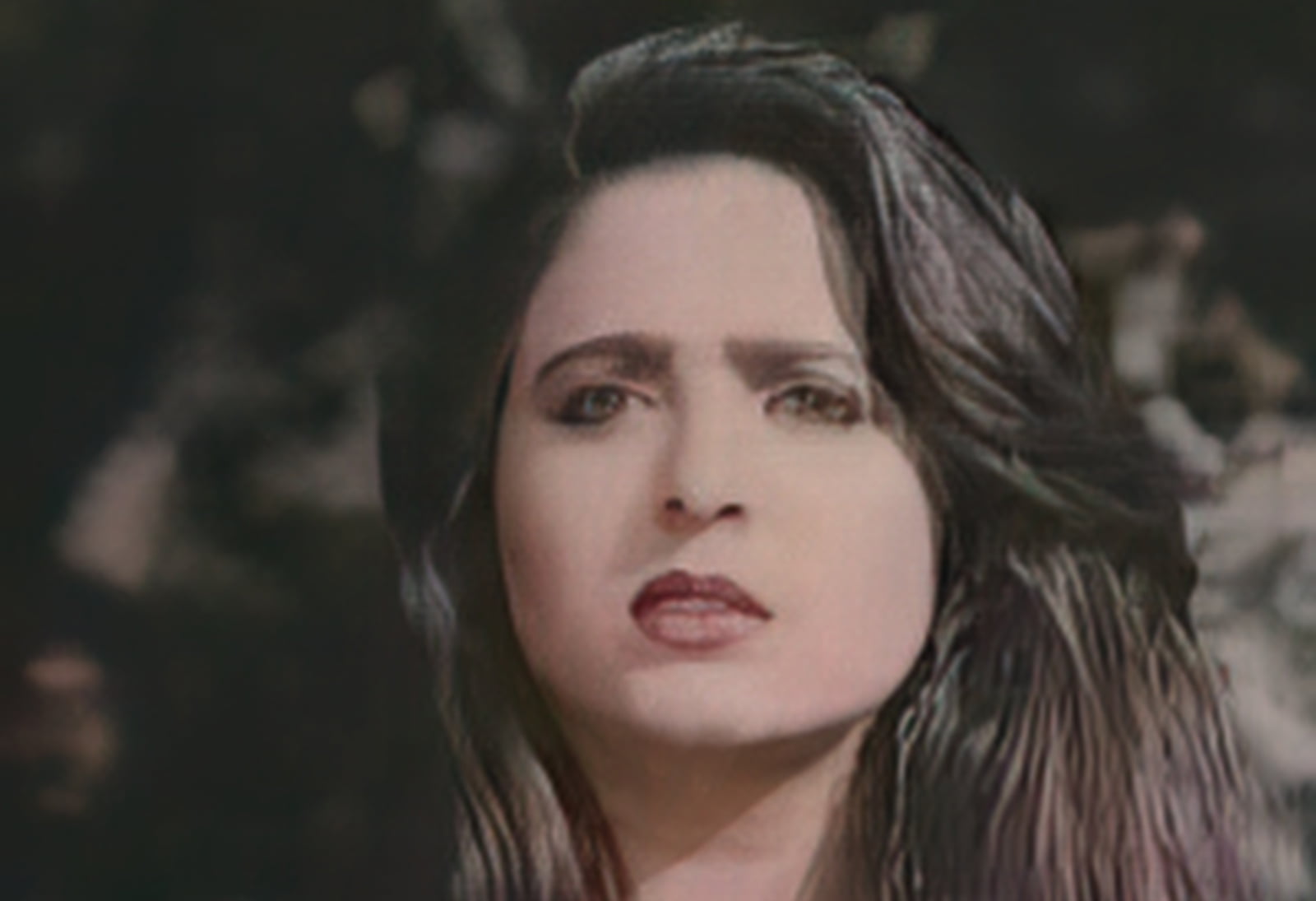 In the late 90′s, Neeli often landed on the wrong side of the censors because of her vulgar dances and revealing outfits. Her seductive dance number from Jo dar gaya woh mar gaya (1995) where she traps Nadeem and make him abandon his family crossed the fine line between sensuality and obscenity.
After the decline of Pakistani film industry in the early 00′s, Neeli gradually moved away from cinema and films…
Filmography
* Dulhan banti hain naseeboan waliaan (2006-Delayed re *Kudyoon ko daley dana (1996)
* Fareb (1997)
* Chief Sahib (1996)
* Jeeva (1995)
* Jo Darr Gya Woh Marr Gya (1995)
* Mushkil (1995)
* Aakhri Mujra (1994)
* Khuda Ghawah (1993)
* Katwal (1993)
* Abdullah The Great (1992)
* Sher Ali (1992)
* Darindgi (1991)
* Kaalay Chor (1991)
* Insaanyat Ke Dushman (1990)
* International Gorillay (1990)
* Haseena 420 (1988)
* Maula Baksh (1988)
* Aakhri Jung (1986)
* Bhoot Bangla (1985)
* Lady Repoter (Unknown)