Actress / Model: Mahnoor Baloch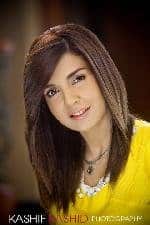 Mahnoor Baloch is super top actress and model of pakistan. Mahnoor Baloch's birthday or date of birth in 1970 in USA. Her height is 5′7" and she got married at age of 15 and has a 24 years old daughter. Mahnoor married Hamid with their parent's consent and blessings. Hamid was seventeen years of age at the time. As Mahnoor belongs to sindhi family.
Most Beautiful and Talented actress
Mahnoor Baloch is Pakistan's most beautiful and talented actress. Along Modeling and Acting she is also known as a great Director. Mahnoor Baloch has a very unique face, which appeals and relates to every woman. She caters her beauty well and has a charming personality. Unlike other models and actresses she did not flood in with her commercials and dramas but instead concentrated on quality work.
Mahnoor Baloch has a very unique face, which appeals and relates to every woman. She caters her beauty well and has a charming personality. Unlike other models and actresses she did not flood in with her commercials and dramas but instead concentrated on quality work.'The realm of showbiz is perilous as far as one's reputation is concerned. One has to be very careful while laughing, smiling and even talking to people. Here, scandals are like quagmires, once you are in, it is difficult to get out,' says Mahnoor.
Modelling
Mahnoor is sailing in many boats these days. She is a model, performer and a director at the same time. Though modelling had been her forte, she is no more the sultry siren that was once seen sashaying down the catwalk. It was again a bitter experience that led to such a decision. "I believe style does not mean that one has to be vulgar. In a fashion show we were to model for some western clothes. The skirt I had to wear had a slit way up till my thigh. It was very embarrassing for me. That was my last show. I believe there is a difference between style and nudity. I like modelling but catwalk is a definite no no now. I will continue to work in commercials though." says Mahnoor.
Mahnoor and her husband Hamid Siddique
Mahnoor and her husband Hamid Siddique are planning to move to Canada soon where most of their family currently resides. She likes to act but direction gives her creative satisfaction. "I am not crazy about acting. I am doing it perhaps because I am good at it. I always wanted to direct being intrigued by what went on behind the camera. Had there been any institute teaching this, I would have directly jumped onto the bandwagon of direction."
After her first venture she didn't take up any other projects. This she says is due to her flair for perfection. She had a good script in her hands a year ago but couldn't get the right girl to do the role of a teenager. After all her efforts ended in vain she decided to focus on other more important matters. Now, once again she is all set to deliver her best, which she believes would be better than what she had to offer before.
As for her acting, she claims she is least interested in the glamorous aspect of the field and has no qualms about being portrayed older than her age. "I believe glamour is not a necessary ingredient of showbiz. My roles have given me a lot of margin for performance. I do not fret over the fact that my character is that of a servant as long as I get a strong role. I enjoyed playing the role of Shahzad Roy's mother in Lamhe.
"It was easier for us because my husband was the son of my father's friend. If it hadn't been so, things would have been difficult because we were very young."She shares a perfectly harmonious relationship with her spouse and seldom cross swords."That is because we grew up together and are more friends than just a married couple. It's a funny kind of relationship and we have everything one could ever ask for."
She has a thirteen-year-old daughter. In response to the query as to why just one kid she replied; "There is no particular reason for that. I guess because it's easier to give birth but way too difficult to bring up a child. Perhaps we thought that it's better to raise one good human being than lots of spotlit brats. But I believe there is still plenty of time to think about more kids."
Mahnoor Baloch juggles home and work with expertise. "I have my priorities set. I always handle one project at a time and never let my work effect my home and family." This is also one of the reasons for her vanishing act after every serial. "I always take into account the team, cast and the director I am supposed to work with before committing myself. I prefer working with good people. The environment matters a lot to me. Consequently, I have done only five to six plays in ten years." This she says is the reason for her scandal free career.
"The realm of showbiz is perilous as far as one's reputation is concerned. One has to be very careful while laughing, smiling and even talking to people. Here, scandals are like quagmires, once you are in, it is difficult to get out. There are some people who get all the wrong ideas if you smile or talk to them in a pleasant manner. They have that 'hansi to phansi' mentality. I managed to stay away because I don't indulge in idle gossip." Mahnoor loves to be in the limelight. "I guess it's quite natural," she says smiling. "I mean who wouldn't want to be loved unconditionally and admired by all."
Marvi, Dosra Aasmaan
She appeared in the TV commercials of very well known brand names. In 1993, Mahnoor baloch made her acting debut by the TV serial "Marvi". This serial is directed by Sultana siddiqui. This serial is very succeful at that time. Although Mahnoor baloch is not lead role in this serial but het acting was appreciated by viewers. Next series was "Dosra Aasmaan". In this serial Mahnoor baloch perform the role of Abid Ali's daughter. This serial is also appreciated by viewers and now Mahnoor baloch establish herself as an actress.
Interview
My Fair Lady Mahnoor Baloch is like this beautiful fragile desert flower who could play a mysterious Arab princess, delicate enough to bruise by the stem of a flower. The every next instant, she is a fire-breathing feminist who hates the idea of a woman being perceived as a brainless twit, fit for nothing more than sniveling on screen. Mahnoor has a visage that you can imagine starring out of reflective water when Oriental goddesses look into them. Chiseled cheekbones that can cut ice, large doe-eyes and a natural glow add to a face that could launch thousand ships. In an identical Joan-of-Arcish manner, she is pretty firm about her dos and don'ts. Check out the many facets of Mahnoor Baloch.
Beauty with Intelligence
Beauty with Intelligence is a rare combination this is what Bernard Shaw analyzed about women but Mahnoor Balouch certainly proves it wrong. A woman who has just not made the audience woo for her light straight air, smooth skin and big fluttering eyes but made them turn with her prudent directorial ventures.
At Karachi Gymkhana, Mahnoor attired in black denim jeans and hugging t-shirt of the same color, she reminded of a princess locked up in a tower waiting for her Prince charming to come and rescue her although she found the guy of her dreams way back around two decades ago at sixteen by an handsome young man of the corporate world.
Still, happily married with a beautiful daughter Mahnoor glows as she talks about her family. Although she did not feel comfortable enough to reveal much about her family life as you say, if not brought me to the public, and that is certainly fine with me but lift my personal life is just not the right way to do so. Mahnoor believes that her personal life has just been digging a lot of the time that she married at the age of adolescence to raising her daughter, she feels that everyone knows very well what they should know. It is one of the primary reasons they do not give out a lot of interviews these days, they are all the same way!
Very few people know that Mahnoor actually started her career with modeling and yes is the return to the roots with a bang. But before we discuss this, where, away from the glitz and glam?
I went to film school in Toronto. So moving towards world cinema, or it's just that it is working only for her fitness and directing skills. Sure, it's aggression, there a huge market all over the world film, but firmly believes there is no film industry in Pakistan. I went the film industry in Pakistan in the seventies only! I do not want to smell or degrade our filmy setup but I firmly believe they do not want to move forward at all! Bitter about the silver screen to see if this was in fact him or specifically on what it described as it would have been the first person there Mahnoor.
Mahnoor and accused of being just a pretty face in the performance of each being a great actress. It involved a Lebanese merchant appeared, rather than anger, I do not understand what they want from me? When I did was in any case not Meroe Meroe. I was her friend from a luxury sites, and conducted accordingly. Is by definition also Chandni Raatein performance was very difficult and different from wisdom because it was the second wife of a man marries again to a child. The trick with a smile provides that the Board did not consider her for the roles of low-society girl as they come with the lame excuse that they do not have the looks for it. Thus, each received meaty roles by Sania Saeed, Nadia Jamil and other actresses. In addition, it believes that this is the fundamental flaw in the series we have at present. And a model wearing only play all the roles module. What is certainly bitter
Apart from being a splendid actress Mahnoor has also directed serials under her own production banner. Sometimes you feel conceited and you want to express yourself. This is when I started up my own production house. Just four years back she started up with her own production company entered the field through a production called Lamhay which was a huge success in the masses. Though the smarter audience as she terms them laughingly could not accept her in Shehzad Roy's mother's role. Since then she has never looked back. She came up with Path Jhar ki Chaaon in 2000, a sensitive tale woven around a mother daughter relationship which once again earned her a tremendous response from her audience.
She has always been blamed for being a moody actress who works under her own set of principles. And she firmly believes she has and she would definitely keep it up in future too as she states that it is the only way one comes with good wholesome projects. On the other hand she stubbornly disagrees with the fact of being called moody. She claims she has never been moody. However, she doesn't want to do all the stuff' that comes her way as she wants to be remembered for a long time.
Unlike other models of the time who left modeling with a bad flavor in their mouth, she has returned to the ramp. When I came back to Pakistan after a year and a half it was certainly a changed scenario. Firstly, there are so many private channels which is good and even the ramp modeling has changed. So, what were the things that made her run away from the catwalk altogether and return. Basically when I did this catwalk show it was purely nothing but showing of flesh. I mean what you expect from a show which had nothing but mere two cloths covering your body. It wasn't just me but every single model felt uncomfortable with how the show was shaping up. After my arrival here, my ramp show at expo was marvelous. It had good clothes. All the trendy wear with decency and elegance. She says that she is definitely back and plans to flourish in it too.
After her first directorial venture, she was considered a carp actress and director in whole. Mahnoor smiles sarcastically at this question and answer patiently, I know many people who liked it in fact I would say the masses loved it but there must be people who disliked it. It depends on your likes and dislikes and you cannot mould people according to your will.' What does she have to say over the fact that her last production Pathjhar, ki chaoon' had the same story as another serial called Anie.' You know what it wasn't the case. It was so different. I saw Annie' and I suppose the first episode only boasts the same story line apart from that there was not a single similarity. Annie's kids were very young whereas in Pathjhar ki chaaon' I myself played the eldest daughter who takes revenge from her mother by seducing her step daddy. To the blame that Pathjhar ki chaaon' had a similar storyline as that of an Indian movie she expresses, Concepts are worked upon again and again! I took the basic concept from a novel maybe the writer of that film too had his concept from the same novel. Anyways I never got to see any such film.
Mahnoor is actually putting her heart and soul yet for another of her production which is in pipeline and is called shiddat.' I just sold the copyrights to new private channel Hum TV.' She seems very enthusiastic about her latest venture as it is her first project after her film course and she has strived to put in all that she had learnt there. Nevertheless she is still not ready to reveal the story even in the tit bits because she says that it destroys the whole flavor of the serial in totality. It was huge rumor, not so long ago that a well reputed private TV channel refused to take up her serial for their prime time. Seriously I don't get what it takes to be on these private channels. They have put up such people in charge who don't even know their job. Now this specific person tells me that my project is a copy of some Indian soap or movie which in fact was very wrong.' She pointed out that earlier the same in charge had refused to take up another serial which turned out to be a success among the masses. She counts it as a big fault of the TV channel and considers the in charge a fall for the station.
Mention movies and Mahnoor gets a little nostalgic. She says she feels a strong urge to change the film industry bring in raw talent to shape them up for the betterment for not only the filmi scene but also for the progress of the country. I've loved working with the raw young talent. They are always very hardworking and put in all the dint and effort they can to make their projects look perfect.' Would Mahnoor prefer to work with newcomers is DIVA's next query. Definitely,' she replies assuring, There is no way I won't. I am even looking forward in promoting newcomers at the ramp because they seem so diligent.'
With all that she is today who does she give all the credit to? I feel there is no such institution in our country to help us learn the basics of acting and groom our performances. If you are smart enough you will have to learn from your surroundings only. Hard work pays of in the end surely.'
For the past few months as India-Pakistan progresses politically our actors have turned on the acting diplomacy. Pakistani actors are trying their luck in Bollywood whereas Indian actors are moving towards our small screen. This gives rise to, would Mahnoor one of those in the bandwagon and Mahnoor denies it with a spontaneous No! She feels that there is so much to utilize in our country that we don't even have time to think about others. I got offers from Bollywood when Zeba did Henna but I refused because I would not feel comfortable with a lot of things that they portray in their movie' she says.
As the evening progressed one felt that this vibrant women as a lot of substance to offer inspite of all that she has done. What channels does she found worth watching nowadays? It is a humongous change. I t was only PTV at one time. Now they have a lot of new channels. ARY is really good. HUM is doing superb. I think very single channel is adding colors to the small screen.
Mahnoor says that if we need to progress we should have an urge to do so. She thinks that our new generation lacks the competitive attitude and it is struck with glamour and has lost the touch to good performance. She is among the few people who are working hard to change the showbiz structure.
Taking leave of a lady of talents and going back, I couldn't suppress a smile as I saw HUM TV run a trailor of the serial shiddat crossing the lobby. She certainly has all the talents to lead on.
Mahnoor Baloch Pictures
| | | | |
| --- | --- | --- | --- |
| Mahnoor Baloch … | Mahnoor Baloch … | Mahnoor Baloch … | Mahnoor Baloch … |
| Mahnoor Baloch … | Mahnoor Baloch … | Mahnoor Baloch … | Mahnoor Baloch … |
| Mahnoor Baloch … | Mahnoor Baloch … | Mahnoor Baloch … | Mahnoor Baloch … |
| Mahnoor Baloch … | Mahnoor Baloch … | Mahnoor Baloch … | Mahnoor Baloch … |
| Mahnoor Baloch … | Mahnoor Baloch … | Mahnoor Baloch … | Mahnoor Baloch … |
| | | | |
Mahnoor Baloch Videos