Film Star Rema Khan Pakistani Film Actress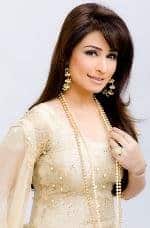 Reema Khan was born in Lahore, the city of lights, with a first follow-up brought in Multan, a city of saints. And this girl were the wonder of the Pakistani film industry in the early education at the School of the leading monastery in Multan. Her family later moved to Lahore for higher education to them. Like any Muslim family, and was learning the Quran an integral part of the child's education early. And, too, and learn the Holy Quran at an early stage. In addition to formal education, was no stranger to the world of extra-curricular activities since childhood. In her school, she participated in many extra-curricular activities with a particular interest in drama. Rima was in athletics also in the days of school. However, he got careless with it in the extra-curricular activities has a reputation for quite a name even in those formative years of her life. Very strong and had the effect of this little girl on the bright teachers in her school which is still clearly remembered and adored by them even today.
Despite achieving great fame and popularity growing among the millions of people that had begun to gain during her school days, Rima did not allow the success and defeat in her head to her heart. Remained modest, God-fearing, sympathetic, and caring for the weak and the poor, affectionate, helpful, good-hearted, energetic and confident all the way her career earnings. She did not change even after achieving unprecedented levels of fame and success as the top super star with an international reputation and fan club
Reema has a very respectable.
Reema has a very respectable blood-line since she belongs to a very renowned branch of nthe Aghas :The Qazilbash Clan. Reema's father is a retired gazetted officer and now practices law. Her mother is a simple Housewife with a rural background. Has three young sisters and one brother who is studying in Malaysia. Two of her sisters have been married while the youngest has been engaged. One of her sister's holds three Post-graduate degrees with distinction from the Local and foreign Universities including world famous prestigious seat of learning , The Oxford University in England.
Start
During the start of her career, she was known as Reema, but later on she was known also as Reema Khan. In 2005, she introduced herself as a producer and director with the film Koi Tujh Sa Kahan.
She debuted as an actress in the film Bulandi, directed by Mohammad Javed Fazil in 1990, opposite Shaan. At the time of her debut in Bulandi, it was the reign of Anjuman, Neeli, Nadra and Shahida Minni. The great success of Javed Fazal Bulandi not only helped Reema to stick in Lollywood but also gave a durable pair of Reema and Shaan to Lollywood.
Reema early films with Shaan, such as, Zherilay, Ishq, Naag Devta, Pyar Hi Pyar, Sailab, Dil, Aag, Shama and Sahiba inspired Pakistani film viewers due to her acting. However, the real period of her success started from 1993, when she got hit films with Shaan, such as Hina, Anjuman, Chakuri, Chandni, Neelam and Insaniat.
When she appeared with Mohsin Khan in director Shameem Ara film Hathi Meray Sathi, it was a huge success. However, Reema acting talent prominently appeared in the film of director Altaf Hussain Rani Beti Raj Karegi. Where Reema proved herself a good actress in Hathi Meray Sathi, there she proved herself a good dancer in Rani Beti Raj Karegi as well.
In 1994, Shameem Ara produced another hit film Beta with the team of Hathi Meray Sathi (Reema, Mohsin Khan, Rambo and Sahiba). And after
the success of Beta, Reema achieved the status of one of the top actresses of Lollywood.
In the very next year, Reema appeared in the film Munda Bigra Jaye with a new actor Baber Ali. The pair of Reema and Baber Ali won the hearts of Pakistani film viewers and together they gave many hit films to their fans, such as Jo Darr Gaya Woh Mar Gaya, Sarak, Love 95, Chor Machaey Shoor, Mamila Garbar Hai, Hum Tu Chaley Susral and Laghat-e-Jigar.Reema appeared in later films with Saud, Ajab Gul, Izhar Qazi and Muamar Rana as well.
Is a glaring example of the hard work, sincerity of purpose and commitment. Fulfillment of her dreams she defied every obstacle to make her dream of becoming a top singer of the country into reality. It was blessed with the acumen of the challenges before approval of the Almighty as it was going on and she was sent to this world. The most obvious evidence to the fact that Rima loves challenges is being in the film industry in spite of being a girl Qizulbash. The fact remains that it is the only one in her family who have entered into the forbidden land of tinsel town. Was unthinkable only (and still is) in the family of Pathan normal, (leaving aside the girl from the clan Qizulbash prestigious) to dream up acting in the film. However, Rima was deter any pill easy to swallow. She did not let her dream slip through her ​​fingers come hell or high water, and remained stuck on ambition. Finally I did it in spite of all odds against her and to the top in the film industry in Pakistan because they did not used to defeat, and was born of light bringing in-kind girl.
Career
She stepped into the arena in 1990 as a film actress at a very young age, doing the leading role with Shan .This Wonder Girl of Pakistani cinema made her debut into the industry with a big bang!. Her first film "BULANDI" literally took her to new heights and transformed her from a new entrant into a promising superstar overnight. She became a heartthrob for millions of her fans spanning all around the country. "BULANDI?? was a trend-setter by all means since prior to this film the trend and the practice was to make films in Punjabi language. This film was also a blessing in disguise for the cinemagoers as it came as a breath of a fresh air. It proved to be a great box-office and it was widely acclaimed which provided a smooth runway for her to take off. This very first film was selected for the first festival.
Reema's first movie is also a landmark for the Pakistani film industry itself since Shan and Reema's pair was the youngest duo ever to play the leading role in the history of Pakistani cinema. Reema is a bi-lingual by birth. She has an equal command over Urdu, Punjabi and English languages.
She maintained her perpetual ascent in the realm of performing arts. Reema dedicated her life for her passion and excelled in all the all branches of visual and performing arts like acting, dancing, modeling, TV, column writing. Finally she turned her attention towards the taxing job of direction and production.
Besides her rocking debut movie , Reema has many big hits on her credit which include :-"Hathi Mera Sathi, Beta, Munda Bigra Jai, Miss Istanbul, Hum Tou Chalay Susral, chahat, insaniyat, hawaain, chor macha sho, Rani Beti Raj Karay Gi, Niki Jai Haan, Jo Dar Gia Who Mar Gia, NNikkah, Koi Tujh Sa Kahan".
She has appeared in over 200 films in which she has proved by all means that she is the best and the top female star of this country mainly due to her distinct style and over-whelming artistic acumen. Majority of her films were a super hit. She is the only artist in Pakistan show biz who has emerged as a role model by winning laurels and awards in all the departments of performing art. She is the first ever most cherished and costliest model who has been a brand Ambassador of the products of very famous multinational companies. she has attained land marks in big screen movies by leaving far behind the female contemporaries. She has rightly claimed appreciation and respect from the cinegoers and television viewers by dint of her versatility, performing prowess, dedication, good behavior, perseverance and wisdom.
There is a little practice of sending representatives for festivals to other countries but whenever and wherever the festivals were arranged, Reema was the one towering figure among the galaxy of Pakistani film stars who was the most appropriate choice to represent the her love of life, her pride Pakistan. She is the only shining star till date who has attended numerous film festivals in various countries of the world where she represented her country. In 1991 she attended Moscow festival where her film "BULANDI" was exhibited.
In 1999 she went to Sri Lanka to officially represent the country where film "Nikkah" was selected from Pakistan . She was tipped for china festival in the year 2000.She participated in the International film Festival in Oslo, the capital of Norway, with her own movie "Koi Tujh Sa Kahan" was officially selected for exhibition. Its quite an agonizing fact that despite any support from the government, yet she managed to represent Pakistan through her own financial arrangement .Moreover, she has been recently invited to Zimbabwe and Bangkok festivals for her own film "KOI TUJH SA KAHAN". Now this wonder girl of Pakistani filmdom is busy in making another film of an international standard and quality which is widely expected to win CANS Festival in Paris and Oscar award.
She has the honor to act as General Marshall by leading the parade on Pakistan's Independence Day by holding high Pakistani in New York in 2000. She has to her credit to have attended every important ceremony with regard to Independence Day in Norway in the year 2006. She has always represented her beloved Pakistan with all her sincerity and dedication for the mother land and never lost sight of the cultural, moral and social values of Pakistani society. A wide spread press and TV coverage was given to very such move she made outside the country which casts a very positive impression about Pakistan on the minds of the foreign societies wherever she goes. a few news paper cuttings in this respect are appended as annexure and evidence.
She is the first ever artist who performed in global show in New York in the year 2000 where she gave out an adequate Reflection of Pakistani culture. She delivered a speech also in which she expressed her staunch love and allegiance for her country. Her artistic acumen was at sky high pitch which factor won a great applause and appreciation by all present in the auditorium in special and public of USA in general after it was televised .the audience included the most of the kingpins of art form various countries.
In February 2004 she made a maiden visit to India at a time when there was a high tension between Pakistan and India. This historic visit in such troubled times was great gesture and message of peace and brotherhood on her part. She received an unprecedented reception from her audience in such a befitting manner which created a fraternal atmosphere. Every Television channel and the other media gave a wide spread coverage. she acted as a ex-officio ambassador of peace .almost all the newspaper in India were beyond diction in praising her specially with regard to her attitude, dresses and a model of Pakistani culture in all respects. The Indian press put her in parallel to Ashwirya Rai, the top star of Indian screen. The Indian star mentioned above has to her credit the honor of being Miss World. She was offered lucrative roles in Indian films which she turned down. Her suggestion was a joint venture un-prejudicial to the honor and dignity of Pakistan.
In may 2004 she was the first ever celebrity to have represented Pakistan in an award ceremony organized in Atlantic city USA, where she won another feather in her cap to be conferred upon the award of "Good Will Ambassador" .The Chief guests in this International event were the distinguished super stars of Holy Wood which included Sharon Stone and Van Dam john Claude .There were many Indian stars were also present. The award was delivered by the Indian Ambassador in The United Nations amid an ear-shattering round of thunderous applause and a standing ovation.
REEMA is the one and only recipient of this award which has furthered the image of the beloved country Pakistan. In March 2005 the zee cine award ceremony was solemnized in London where Reema gave a joint performance along with Shahrukh Khan and Pretty Zinta-the Indian stars, on stage. After the end of the show Reema delivered a speech emphasizing the need friendship between Pakistan and India. The flags of Pakistan and India were held together for the first time. The performance, Pakistani dresses and well worded speech left a positive imprint on the minds of a conglomerate of the big wigs present in the show. Her demeanor and grace were reflective of the love and loyalty with her country.
It's a prevailing norm in the world of the Multinational companies that they would always choose an artist who commands reverence and repute. They have their own yard stick to evaluate and ascertain the popularity of an artist to become their brand ambassador through that particular standard they have set .Reema , who rules and lives in the hearts of millions all over the world , remained a unanimously selected model for LUX International for a consecutive seven years span from 1992-1999. For the year 2000 and 2001 she was a brand ambassador for Head & Shoulders shampoo- a product of Procter & Gamble a giant in the comity of the Multinational companies. Our 'Golden Girl' and 'Barbie Doll of the East , Reema, is the first ever female 'Brand Ambassador' picked up from among the females by the Pepsi Cola , another Internationally known household name in the multinational companies , continuously from the year 2003 to 2006.
No

charms

that can not be

denied

does not limit

the

blocs

and dealing

in consumer goods

,

since the '

Red

Telecom

"1

cellular

communications

giant international

chosen

for the performance of

a model

which is being

broadcast on

television.

Signed

lux

her again

to reach an agreement

two years

long

for the years 2007

and 2008

for the development of

models.

this

coordinated series of

pride.

were not

never

such privileges

and honors

bestowed upon

any

other model

in Pakistan.

this

path of

excellence

, glory and

success

speaks volumes about the

popularity of

Rima and

unwavering

,

a feat that

is

corresponding to

an artist

than any

other woman

in Pakistan.




Reema

is an actress

born.

It's

very rare

feat

that the first

appearance

ever

on the screen in

both large and small

may

have

won

a general

popularity

of this size

requires

.

This

has

a touch

of the media in

her personality

that

makes them

irresistible

for

a moment

– '

Habibi' from

her

viewers

.

Is the

only actress

until the date of

the World Health Organization

,

in

its

maiden

appearance

in the television series

"

Declaration to the

gay

eye"

has achieved

recognition and

has gained popularity

thanks to the

incomparable

and

in effect

close

to

the reality of

it.

He received

it

LUX

Prize

People's Choice

"in

her

first appearance

on the small screen

.
Reema Khan Pictures
| | | | |
| --- | --- | --- | --- |
| Reema Khan … | Reema Khan … | Reema Khan … | Reema Khan … |
| Reema Khan … | Reema Khan … | Reema Khan … | Reema Khan … |
| Reema Khan … | Reema Khan … | Reema Khan … | Reema Khan … |
| Reema Khan … | Reema Khan … | Reema Khan … | Reema Khan … |
| Reema Khan … | Reema Khan … | Reema Khan … | Reema Khan … |
| | | | |
Reema Khan Videos