Humayun Saeed is one of the most popular and well known young actor, model and producer in the world of media in Pakistan. He is a popular personality in pakistani youth. Humayun was born in Karachi,Sindh, Pakistan. His date of birth or birthday on July 27,1971.
Humayun Saeed a successful actor,filmstar and now making his place in production too.He belongs to and lives in Karachi.He done bachelors in commerce and worked as Production Manager in a garment factory for four years before coming to showbiz.His first drama was 'Ye Jahan' in 1996, got best actor award for his play 'Ab Tum Ja Sakty Ho'.He was also modeling along with acting,and very successful there too.
He is living a happy married life with samina
Family
Saeed has four, younger brothers, Babar, Amir, Adnan and Salman. He and his wife Samina reside in Karachi.
Before acting
Saeed obtained a Bachelor of Commerce Degree, before establishing himself as a garment factory production manager in Karachi, where he stayed from 1991- 1995.
Early career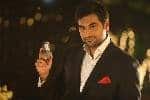 Saeed first appeared on television at the end of 1995. He accepted roles in various drama serials, appearing alongside other actors such as Aamina Haq and Faryal Gohar. Taking up modeling as a side-by-side profession, Saeed soon received coverage for "his looks, his etiquette and above all, for his impressive voice."
His first television play was 'Ye Jahan.' In 1996, he was declared Best Actor, at the TVT Performance Awards, for his performance in the play "Ab tum ja sakte ho." The same year he earned another Best Actor award for his performance in the telefilm 'Zeher.' His First Television Serial was 'Karooron Ka Aadmi'.
Humayun shot to fame with his tremendous acting talents as he continues to impress the Pakistani Audiences and across the border as well. To this date he is one of the few established actors of Pakistan. Known for character roles, Humayun normally portrays strong & intense characters often involved in a romantic tragedy
In cinema
As his career progressed, Saeed took roles in film as well. His first film, Inteha opposite Meera, was commercially successful. However, his second film, No Paisa No Problem, in which he plays a prostitute, flopped.[citation needed]
Saeed was offered the lead role in director-producer Javed Sheikh's film, Yeh Dil Aap Ka Huwa. He rejected it, citing date clashes and the role, therefore, went to film actor Moammar Rana instead. Yeh Dil Aap Ka Huwa turned out to be a hit, and Saeed agreed to work on Javed Sheikh's next movie, Khullay Aasmaan Ke Neeche (KAKN), which was released in July 2008. The film failed to make the mark its predecessor Yeh Dil Ap Ka Hua had, but still garnered some good reviews.
Production
Since the mid to late 1990s, Saeed has been producing his own television serials, especially for Pakistani channels like PTV, under the banner of Humayun Saeed Productions.
in 2000, he partnered with Abdullah Kadwani to form Humayun Saeed-Abdullah Kadwani Productions. Their very first serial, Ana, garnered a Lux Style Award.
Immovable
Humayun is well known for not vacating places for other performers. He has a penchant for appearing on every single TV Show, Movie and Add. It has come to a point where people have got sick and tired to seeing him on every channel.
Hobbies and Fan Following
Humayun has a lot of Love for the game of Cricket which he regularly plays for Karachi Gymkhana.He is an aggressive Opening Batsman and is well known for his fast 50's, also he is a key member of the Gymkhana dressing room and his influence is never gone unnoticed be it because of his flaming temper or his fool alike behavior.
In addition to this he is well known for his extremely good looks and outstanding charming qualities which has led him to earn the title of Johnny Bravo for which he has worked very hard on the way he looks and dresses. His everyday dress style is wearing Tight T-shirts and Tight Jeans so that he has no problems flexing his irresistible arm and leg muscles to the feminine side of this world who have never been let down and on each and every occasion are vowed by even the smallest Glance of his Muscles. Humayun has truly dedicated his life long career to his Fans if there was a Salman Khan in Pakistan it would truly be him.
Interview
With the thawing of the icy relations between India and Pakistan, there has been a gradual process towards peace and friendship between the nations. The mega Indo-Pak serial Ana (The Ego), for the very first time brings together the biggest actors from India and Pakistan. Humayun Saeed who besides playing a lead role in the serial is also producing it with Abdullah Kadwani under the banner of Seventh Sky.
Why Ana with Indian artistes?
Though I'm from Karachi, my dad is a Punjabi born in Indore. With the changed political climate, I thought I'd take my first step towards building peace and friendship with India and Pakistan. I have always believed that it is the politicians who have alienated both the countries though people from either side love one another. Making money wasn't my motive when I set out to launch Ana.
In how many Pakistani films have you acted till date?
Just two. They are director Sameena Peerzada's Inteha, a mega hit, and director Faizal Bukhari's No Paisa No Problem.
Is it true that you're hailed as the Shah Rukh Khan of Pakistan television?
Yes, because I've played the maximum number of romantic characters on television. Shaan is hailed as the Shah Rukh Khan of Pakistani films for the same romantic reason.
Which is the first TV serial you acted in?
Director Tasneem Aslam's Yeh Jahan way back in 1996 after I called it quits and joined the textile and garments business.
Who are the Indian actors that you have cast in Ana?
I have cast Nausheen Ali Sardar(of Kkusum fame), Aamna Sharif (of Kashish and Kahin To Hoga fame), Pariskhit Sahani, Sheela David and Kunika. It is directed by S. Suleman, the Subhash Ghai of Pakistan, who has produced more than fifty big Lollywood movies and directed major TV serials.
What is Ana's budget?
Rupees 1.25 crores. This is much more than the budget for an average Pakistani multi-starring movie. We shot the serial in a non stop-shooting schedule of 35 days primarily in Dubai, Sharjah and Pakistan. It isn't an Indo-Pak story but a family social based in Dubai.
What is your role in Ana?
I play the son of Talat Hussain, which dwells at length on the conflict that arises between the father and the son. Talatji's character is patterned more on the character of Amitabh Bachchan in Mohabbatein, while mine is like the character played by Shah Rukh Khan in it.
What's the message you are setting out to drive home through Ana?
The serial is about human ego and drives home the message that one should not let come between kith and kin because it only ego spells destruction of familial values.
Varun Badola co-ordinated the casting and dates of the artistes for your serial from India! Why have you cast only young Indian actresses and not any young actor like Varun himself?
Pakistan serials are predominantly women-oriented and hence we opted for Nausheen and Aamna who are very popular with the viewers who have been watching them on Star Plus.
Have you planned on launching any more serials with other Indian artistes?
Yes. We intend making Pehchan with Juhi Parmar playing the leading lady. Mehreen Jabbar will direct the serial, which will also star leading actors from Pakistan. It will be shot almost entirely in New York. Yet another TV serial, which is yet untitled, is also there in the pipeline with Sangeeta Ghosh and Divya Dutta in the lead.
Can you tell us the name of the channel in which Ana will be telecast?
Ana will be telecast within two months in both Pakistan as well as India. We are in the process of negotiating with both Sahara and Sony. In Pakistan PTV will telecast the serial, which comprises of 35 episodes, each of twenty minutes duration. It will be telecast twice a week.
Considering the fact that Nausheen and Aamna are busy working in daily soaps for Ekta Kapoor, weren't you apprehensive about securing their dates for your serial?
To be frank, I was skeptical and apprehensive but both of them went out of the way to co-operate with me. I shot Aamna's portions in 12 days while Nausheen's portions were shot in 16 days.
How do you rate Indian TV serials?
I have seen serials like Kum Kum, Kahin To Hoga and Des Mein Nikla Hoga Chand. I like the grand production values which Indian serials boasts of. I like the quality of Indian serials, which are technologically ahead of serials in Pakistan.
What made you decide to cast Nausheen and Aamna in Ana?
Believe it or not, both Nausheen and Aamna are extremely popular in Pakistan. Nausheen has a large fan-following in Pakistan because of Kkusum and people identify Aamna because of her role in Kahin To Hoga.
Are you working in any film in Pakistan now?
I have always been choosy when it comes to signing films. Can you believe it? I signed my second film after a gap of two years after my first film was released. I am now working in the well-known actor-producer-directorJawed Shaikh's next film Khule Aasman Ke Neechey. It will be my third film as an actor.
Is it true that Indian playback singers are going to record the songs for Khule Aasman Ke Neechey in Mumbai?
Yes. Jawed is the first producer from Pakistan to get Indian playback singers like Udit Narayan, Sonu Nigam, Alka Yagnik, Kavita Krishnamurthy and Kumar Sanu to record for Khule Aasmaan Ke Neechey. Amjad Boby, a popular music director of Pakistani films will record all the songs of his film in Mumbai.
It will be the costliest film ever produced in Pakistan in recent times and will cost around a million dollars. With this film, we hope that the Pakistani film industry will bounce back to its glorious days. For, of late, out of the fifty odd films being produced annually in Pakistan hardly a few are able to recover the money invested in them.
How open are you to acting in Indian films?
Completely open! The only criteria are that the script and the director ought to be good. In fact, Mahesh Bhattji has already offered me a film.
Humayun Saeed is a man with the guts and he will soon make his legendary name among the top class Model and actors in Pakistani. Here is a nice collection of some awesome, beautiful and impressive pictures of Humayun Saeed. In this photo gallery, we have compiled a list of beautiful pics of Humayun Saeed that are very attention-grabbing and just nice to look at. Let's have a look at these photographs in detail.
List of television serials
As an actor
* Aaj (Today)
* Bund Darwazay (Closed Doors)
Chahatain (Affections)
* Doosri Dunya (The Second World)
* Farar (Escape)
* Farz Aik Qarz (Duty, a Debt)
* Ghazi Shaheed (Victor Martyr)
* Janay Unjanay (Known, Unknown)
* Jang (War)
* Hum Kahan Tum Kahan(Where am I Where are u)
* Kabhi Kabhi Pyaar Main (Sometimes, in Love)
* Khail Khail Main (In Play)
* Lahu Say Kar Kay Wuzu (After Ablution by Blood)
* Mehndi (Henna)
meri adhoori mohabbat (my incomplete love)
* Peela Jora (Yellow Dress)
* Shayad Kay Bahar Aaye (Perhaps Spring Shall Come)
* The Castle – Ek Umeed (The Castle: A Hope)
* Umeed-e-Sehr (Hope of Dawn)
* Unhoni (unlikely)
* Unjaanay Raaste (Unknown Routes)
* Waqt (Time)
* Wilco
* Ye Ghari Hai Milan Ki (This is the Moment of Meeting)
* Ye Jahan (This World)
* Ye Zindigi (This Life)
* Zeher (Poison)
* Zindagi Badalti Hai (Life Changes)
* Doraha (Two-way)
* Aashti (peace)
* Ishq Junoon Deewangi (love, madness, retardation)
* Ishq Ki Inteha (extreme of love)
* Abhi Door Hai Kinara (shore is still far)
As a producer
* Adhuray Khuwab (Incomplete Dreams)
* Ana (Ego)
* Dil Wo Behmeher (Heart, That Unsigned)
* Jab Jab Dil Milay (Every Time That Hearts Met)
* Pehli Kashish (The First Attraction)
* Tum Hi Tou Ho (It is You)
* Undekhi (Unseen)*Yaadain (Memories)
* Wilco
* Doraha
* Meri Zaat Zarra-e-Benishan
Movies
* Inteha (Extreme)
* No Paisa, No Problem (No Money, No Problem)
* Mein Ek Din Laut Kay Aaoon Ga 2007
* Khulay Aasman Ke Neechay 2008
* Jashn (Celebration) – Bollywood 2009
Awards
* Best actor (for Ab tum ja saktay ho)
* Best actor (for Zeher)
* Best actor (for Sawal)
* Best actor (for Umeed-e-Sehr)
* Best actor (for Kankgan)
* Television Times Viewer's Choice Award (for Inteha)
Humayun Saeed Pictures
| | | | |
| --- | --- | --- | --- |
| Humayun Saeed … | Humayun Saeed … | Humayun Saeed … | Humayun Saeed … |
| Humayun Saeed … | Humayun Saeed … | Humayun Saeed … | Humayun Saeed … |
| Humayun Saeed … | Humayun Saeed … | Humayun Saeed … | Humayun Saeed … |
| Humayun Saeed … | Humayun Saeed … | Humayun Saeed … | |
Humayun Saeed Videos