Pakistan Fashion Model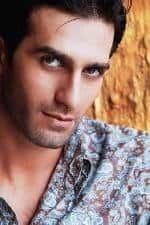 Emmad Irfani is one of the most beautiful, hot and bold model in Pakistan Fashion / Showbiz Industry. He was born in Peshawar, Pakistan. His date of birth or birthday year is 1980. Emmad father was in the army. In 1992, when he was 12, his father retired from the army. In 1996 he moved to Lahore where his father got a job in Nasir Siddique Corporation (makers of Toyo Nasic). So for the last ten years or so he has been in Lahore.
Ammad Irfani went to school all over Pakistan: cantonment schools, army schools, and eventually he graduated from the Lahore Asia American School of International Academics. He did his Bachlors from the National College of Business Administration and Emmad did his Masters from there as well.Emmad Irfani has two older siblings, a brother and sister, both married with kids.
Irfani's dark handsome looks were an instant hit and within days he had landed a job with the very famous international Pakistani designer "HSY". Irfani's first job was as a Print Model and as a ramp model for "HSY". His exposure in HSY's photo shoot and fashion show really helped Emmad jump start his career. The fashion icons quickly noticed he and soon he had many jobs lined up. His second job was with the label "Hang Ten" followed by "Khaadi".
Irfani has also modeled for "Armani" in a tribute show to Armani in Milan, London and Karachi, and in 2005, he won the Best Male model award at the Lux Style Awards and the most stylish personality award at MTV style awards.
Emmad Irfani married to one of his cousins. His wife is also cute like her with nice looks and this couple looks really beautifull. Emmad is a friendly, down to earth, practical guy, with a masterful understanding of what he can do with his present and where his future lies.
Emmad Irfani married to one of his cousins. His wife is also cute like her with nice looks and this couple looks really beautifull. Emmad is a friendly, down to earth, practical guy, with a masterful understanding of what he can do with his present and where his future lies.ne of the hottest male models on the Pakistani fashion front. He has modeled for all the leading designers. He recently won the Lux Style Award, one of the most coveted honors in the fashion industry in Pakistan. Underneath the sultry good looks, Emmad is a friendly, down to earth, practical guy, with a masterful understanding of what he can do with his present and where his future lies. He is soon moving to Karachi to work with a design house in their marketing department. In an exclusive Rendezvous with The Saturday Post, Emmad talks about how he got his start in the modeling industry, what it's like to be a male model, and the fashion scene in general.
Interview
What sparked your interest in modeling?
My Khala (aunt) was really persistent that I should try it out. She told me to go and get my portfolio done. First I was like "Kai mai kiya portfolio banwaoon ga?" But she was the one who called up Ather Shahzad and got an appointment for me. So I went there and I got a portfolio done. That was in 2002, when I was doing my bachelors. After the portfolio, I slowly started doing shows for HSY, more shoots at Ather Shahzad, and that's how it all started.
How does the process work for a debutant model; how does one go about "becoming a model"?
It's very erratic, especially for male models in Pakistan. It's not as easy as it sounds. It's all trial and error, you basically learn as you go. Like in the west models take their portfolio to agencies and that's how the process works. Over here, to be blunt, there are like 6-7 established models that everyone wants to use. So the new comers stand a slim chance. The first thing that needs to be done for a person who wants to enter modeling is to get a photo shoot done. The cost for a good photo shoot would be about Rs.40,000 ($700 approx). That's a lot of money for someone who wants to start off, and of course there are no guarantees about who will make it or not. So you might just end up with a bunch of very costly pictures (laughs).
Are there any modeling schools in Pakistan?
No, there are no modeling schools in Pakistan but there are modeling agencies here. A couple of the best known ones are Nabeela's and Ather Shahzad. The way it works is that even though Ather and Shahzad are known for their make up and photography, a model can get a lot of exposure through them, so in a way they also become an agency. A lot people contact them for models and they also pass on photo shoots to interested ad agencies. So in a way they are unofficially a modeling agency. Nabeela's is another modeling agency but they are more oriented towards commercials.
How do you compare the Pakistani models with international models?
I personally think that the standards are the same; I think I am talking on behalf of even the senior models. But it's just that we have maybe 6 or 7 established models, while if we compare our industry with India, they have a lot more, like 30 or 40 leading models, or maybe more, I don't know. But our standards are the same; even the makeup artists, the photographers, and the choreographers, all are head to head with them. It's just that they have a bigger industry. That's one main difference. Also their fashion schools were established in the 70s and ours developed in the mid 90s, so you can tell that there's that time difference of about 25-30 some years. Other than that our models are just as professional as any other international models.
How are male and female models treated? Do they share the same perks and treatments?
Male models are never treated like female models; female models are paid much more than male models. I think it's a universal thing. But then again there are a few established models that do well. This is something that you can categorize as a serious hobby; it is not a serious job at all.
What is the future of male models in Pakistan and what kind of effort does it take to stay at the top?
Koi effort nahi! The more intrinsic thing is that basically you don't have many male designers. The established ones are may be about five or six which would be Lawrencepur, Deepak Parwani, Hassan Shehreyar, Omar Saeed, etc. But now with the fashion school operating for the last ten years or so, more and more people are taking the plunge and coming out with their own label, some of them being men's wear. So the future looks quite optimistic. Now there is the idea of a Pakistan Fashion Federation, there is fashion television, and fashion seems to be the new line for people. There is a lot of exposure, people are investing, so it's become a more prolific business.
As for the earning potential, when I started I was totally naïve, I didn't know who was Neelofer Shahid, or Meeras, or who is Hassan Sehreyar. When you are younger, the modeling industry seems very glamorous from the outside, but when you enter it, you learn the tricks and trades of modeling. This profession is not very lucrative; you cannot support yourself at all. You can make good money from commercials but people don't understand that commercials and fashion modeling are two different things. For example, for commercials a person with a short height can do well too, but for fashion modeling, the catwalk has certain limitations.
Is there an age limit to male modeling in Pakistan? Like how long do you think that you can continue to model?
In Pakistan, I don't think there is an age limit to modeling. Vinny and Nomi Qamar have been modeling for more than a decade, like at least 12-13 years. They are still in demand and still the best! I belong to the school of thought that quality matters more than quantity. I think if you are selective in picking your work and don't take up everything that comes up, you may have a better chance.
What was your family's reaction to your choice of a modeling career?
In Pakistan, only about 0.2 percent parents would actually encourage their children to go into modeling (laughs). But I didn't have any opposition from family; they were very supportive. I had my own apprehensions but that's beside the point.
If you weren't a model what would you be?
If I wasn't a model, I would have been a cricketer! All my life, all my childhood, I've been dreaming about being a cricketer. I've even played for Pakistan Juniors, and I didn't pursue it further because I got a stress fracture in the ankle. You know how it is after an injury like that; you have to start all over again, so I didn't take it further.
How do you stay in shape?
I have been an athlete all my life. I go to the gym on and off, but I keep myself busy in sports. There are guidelines that you need to work on. Like if you have a tendency to gain weight then of course you have to make an effort to maintain your weight. And like it or not, but looks are highly essential, you are selling a product by the way you look. So you have to work on your looks and style. When people say that models are all about their looks, all about themselves, very pretentious and all, they forget that that is what they are required to do!
How many shows have you done? Have you done any international shows?
I don't know…I think around 40 shows. Yes, I have done international shows; I've been to Dubai, Bombay, Delhi, Calcutta, and Singapore.

Personal Biodata (Life History)
Birth Name: Emmad Irfani
Age or Birthdate: 1980
Height: 5'11
Hair Colour: Black
Eye Color: Black
Birth Place: Peshawar, Pakistan
Wedding or Marriage Status: married
Languages: Punjabi, Pushto, Urdu, English
Contact Address: Lahore
In this post, we collect for you some awesome and impressive Emmad Irfani's wedding and with friends photos. In this picture gallery, we have compiled a list of beautiful hot pics of Emmad Irfani that are very attention-grabbing and just nice to look at. Let's have a look at these pictures in detail.
Emmad Irfani Pictures
| | | | |
| --- | --- | --- | --- |
| … | … | … | … |
| Emmad Irfani with Wife … | … | … | … |
| | | | |
Emmad Irfani Videos