Pakistani Television Dramas and TV Shows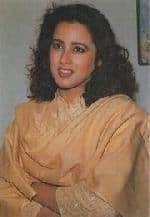 Arifa Siddique is very talented and versatile actress of Pakistani television Arifa's acting career started at a very young age from children shows. She is is daughter of Talat Siddiqi, and sister of Naheed Siddiqi.Arifa is a multi-media performer and can be seen in TV, film, and in Advertisements. Fareeha Pervaiz is very good singer and she is cousin of Arifa .rifa gave Fariha lots of encouragement.
career
Arifa Siddiqui made a career as a television actress very early in her life. She is the daughter of an icon in Pakistan radio and film industry but has made her own mark as a very well known Pakistani actress. Arifa is a multi media performer and can be seen in TV dramas, films and advertisements.
From a young age, Arifa started appearing in TV dramas and rose to fame. Some of the movies she has starred in are 'Aisa Bhi Hota Hai', 'Qismat' and 'Wadera'. Apart from that she has performed in dramas which are quite renowned all over the country like 'Fishaar', 'Piyas' and 'Khawa'. Other than acting, she has also had some singing experience with her cousin Fareeha Parvez, who is a very famous Pakistani singer.
Although she is still in her forties, unfortunately due to some personal problems Arifa decided to stay at home rather than pursue her career further, but it is no doubt that during her time as an actress she has become a prominent figure amongst the actresses of Pakistan. Arifa Siddiqui has a versatility in her acting ability which not many can match. She has played various roles which are very different in their nature. She has a natural talent of acting brilliantly in front of the camera.
Some Movies of Arifa
Aisa bhi hota hai
Qismat
Wadera
Naraz
Awara
Bad amla
Dhanak
Faqeeria
Babul

Arifa Siddique Pictures
| | | | |
| --- | --- | --- | --- |
| Arifa Siddiqui … | | Arifa Siddiqui. … | … |
| | | | |
Arifa Siddique Videos