Pakistani fashion model Sofia Khan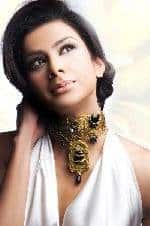 Sofia Khan , well known as Fia, is a popular Pakistani model based in Lahore. She has only been in Lahore for about 2 years, previously lived in Germany, but has made a name for herself in short time due to her talent. Fia has worked with all the top designers in Pakistan having done more than 80 fashion shows and over 50 photo shoots. Fia is also a brilliant host and actress. She has acted in at least 4 TV serials and 5 TV commercials. Many may not know but she has also acted in German feature film called "September". Currently she is hosting a show for Style 360. She has one daughter, Aliya, whom she has done few shoots with. Aliya seems to be a model in making. It won't be a surprise if she follows in her mother's footsteps. In coming years you'll be hearing more of Fia not only in Pakistan but abroad as well.
Pakistani fashion model Fia has moved to Pakistan few years back. She has got the prominent position in Pakistani fashion industry in very short span of time. Fia, also known as Sofia Khan, has worked with all the top notch fashion designers of Pakistan like Nelofer Shahid, Nomi Ansari, Kamiar Rokni, and Amar Belal. She has done more than eight fashion shows and more than fifty shoots. Fashion model Fia is considered best model for bridal wears. She says:
'I think every Pakistani model looks nice in a bridal dress. We are desi! We know our culture and traditions! We are the only ones who can carry these dresses with grace.'
She was chosen by well known fashion designer Aaliva Asad to exhibit her bridal dresses for wedding season. Other than Pakistani traditional bridal dresses, Fia also carries western wear very nicely. Because of her tall height and stunning looks, Pakistani model Fia can carry every look with completely different style. When wear eastern wear, she looks elegant and classy. In western attires, Fia looks like a plastic doll which is always a dream of every girl. Pakistani model Fia has also modeled for bridal jewelry by Fahad Hussain.
Apart from modeling, fashion model Fia has also tried her luck in acting and hosting arena. She has showed her acting skills in four television drama serials and has appeared in five TV commercials. She has also acted in telefilms. Chal Dil Mairay, and Qasim Ali Mureed are two of her popular telefilms. www.pakfriends.pk is also revealing one not so popular fact about Pakistani model Fia. She has acted in German feature film September.
Fia has also hosted a show for popular fashion television Style360. She has also hosted a program Switch on with Fia on A Lite TV Channel. She has a sweet little daughter with the name Aliya.
Sofia Khan Pictures
Sofia Khan Videos