Shiraz Uppal Pakistani Pop Singers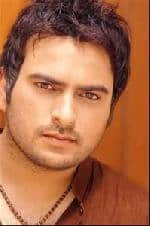 Sheraz Uppal is a Pakistani singer and songwriter. His songs are "The Tera Te Mera", "Mann Ja Ve" or "Roya Re" etc. In February 2012, posts on his official Facebook page indicated that he is leaving the music industry.Shiraz Uppal Pakistan One Of The Finest Artist Change His Paths Shockingly & Say Good Bye To Music Industry.An MBA by education, and a banker in his former life, Shiraz is not a new name for music listeners in Pakistan. His music career was paced in a gradual, deliberate way until recently, when he wholeheartedly stepped into making his talent known to the world. He has recently made waves with his new single "Jhuki Jhuki" and listeners have liked his album a lot. He has recently signed a contract with TIPS music in India for an international release of his album.Shiraz Uppal is back with Ankahi, his magnificent follow-up to the sonorous Jhuki Jhuki. And once again, Shiraz doesn't disappoint.
Amongst the many releases this year that include Hadiqa Kiyani's Aasmaan, Amanat Ali Khan's Kohram, Rahim Shah's Mamma Dey, Laal's Umeed-e-Sahar and Overload's Pichal Pairee (to name a few), one artist whose return is surely welcome is Shiraz Uppal. It's not because of his arresting videos (although 'Jhuki Jhuki' was magnificent) or the over-styled glamour that sometimes comes with being a pop star.
Interview
Tell us about how you got your start in the music business?
It's been quite a while now. I did my MBA in 1997 and had been doing music before then as a hobby. My late father, who was in the Army, did not want me to make music a career before completing my education. So I sincerely worked on getting a degree and even worked in the corporate sector for a while. But I knew all along that a corporate career wasn't what I wanted. I spent my days looking forward to when I'd be able to go home and compose some melodies. Music is all I've wanted to do and eventually, and with a lot of support and encouragement from my wife and my father-in-law, I took the plunge and declared myself to be a musician, singer, studio owner, by profession!
How easy or difficult has it been to establish yourself with the audience and carve a niche for yourself in the Pakistani music industry?
It hasn't been easy. As I said, I'd been composing music and working on singles for a long time. My first album, "Tu Hai Meri" was released two or three times, each time with some changes and additions. My music is of a romantic ballad nature, while the market trend for the first few years was strongly towards Bhangra. I could have easily transformed into a Bhangra musician myself, to please the audience, but I didn't want to sacrifice my own taste and style for commercial reasons. So it took me a few years to find the right balance, after which I produced "Tera Tai Mera" in 2003 which was in my second album and was a blend of pop and bhangra. It was a big hit and got very good response. It was released in the US and Canada under the name "Ishq Na Puchay" by Dedicated Records. Recently I released my album with "Jhuki Jhuki" in Pakistan and got a fabulous response.
Have you done any film music?
Yes, I have. I'm a big fan of A R Rahman. When I was in the US in 2000, I met him and gave him a copy of my CD. He really liked it and asked me to do a song for him. I sang the number "Shaka laka baby" for the movie "Nayak" (starring Anil Kapoor) which was a great feeling and accomplishment. I've also done six songs for a telefilm by Javed Fazil, including duets with Fareeha Pervaiz.
What instruments do you play?
I mainly play the keyboard. I can also do rhythms on the guitar, but the keyboard is my preferred instrument. These days, all music is done via software anyway. You can get any sound you want, say flute, and then play it through your keyboard.
Does one have to be really computer savvy to be a musician these days?
Yes, I think so! If you want to have good control over the kind of music, mixing, sound, and everything else that's important for producing a great sounding track, then you should be computer savvy and have some skill with music software. There isn't any formal education or training like that available in Pakistan, so people have to learn on their own. I also learned all the software and mixing techniques myself.
You just released the Jhuki Jhuki album through TIPS in India – why?
Because there is no other way of being global. We don't have any international record labels in Pakistan. India is the only gateway through which the South Asian talent is going international. TIPS, T-Series, Universal, and Sony Music are all international labels. When you sign with them in India, they release your album all over the world.
With all the music piracy, especially in the eastern hemisphere, where does the money come from?
Well, when you sign with a record label, they generally buy all rights to the album, including album sales, videos, and shows. It's true that there is a lot of piracy; any song you want is available for download on the internet. But in a way that acts as a promotion for the singer and helps sell more tickets for their shows. So the labels generally take a cut out of the ticket sales for the show and pay you the rest; that's where the money comes from. The advantage with Indian labels is that they arrange concerts worldwide and it becomes a really good way to reach audiences abroad.
What do you see as the biggest drawback in the way Pakistani artists are presented to international audiences, say in the US?
The biggest thing I see is that our concerts are organized at a very low level, for 800-1200 people. Indian shows are organized for thousands of people. You can see a lot of Pakistanis on Indian shows, but not the other way round. Basically, I think it boils down to stage presence. I feel that our promoters and organizers are always trying to save money and that way, they end up cutting corners here and there. So if you are cost-conscious and going with the cheapest thing available, then you can't create the kind of stage presence that attracts thousands of people. If we have to break this barrier and truly make an impression, we have to make some investment in producing and choreographing our artists and talent abroad.
A lot of musicians are using the internet to promote themselves – are you doing the same?
I wasn't using the internet at all. I couldn't reconcile how people would download an artist's song without knowing his/her name or having heard the music before. But people were publishing their music online and getting a good response, so I also decided to try it. Before I released Jhuki Jhuki, I put a few songs on the internet. It was amazing to see how quickly they made the rounds and I started getting acknowledgements from people. Basically, the only drawback is that your songs are available for free, but if you understand that they'll be pirated anyway, then you can use the internet to promote yourself and sell more tickets for your shows. So in a way it can be really good for the artist. Especially for international audiences; here in Pakistan, people generally know someone who knows you and can get in touch with you, but having a website can help you
What are some social or cultural issues associated with being a musician in Pakistan? Do people ask you what you 'really' do?
Yes they do! And believe me, I hate this question so much (laughs). I'm really annoyed by it. When people ask me what I do, I tell them that I'm a singer, a musician, I have my own recording studio, and so on. They'll pause and ask "okay, we got that, but what do you really do?" (laughs). I don't know what to say in reponse. It's a full time job; even if you are just composing music, it requires all your attention. For me, it's even more demanding because I produce my own music and also for others. Then doing shows and videos, etc. – it all takes a lot of time.
You've worked in the corporate sector and now you are a 'full time' musician – what is the difference and how do you balance it with your family life?
If you are really into music, then it's the kind of job where you never get tired even if you don't sleep for two days. Sometimes, with composing music, recording a video, and then doing a show, you hardly get any sleep. But you don't even feel the exhaustion, because you love what you are doing. My wife Ayesha is also my manager and without her support I couldn't have done all that I have without her. So she's a great help in my ability to balance work and home life.
Shiraz Uppal and Shafqat Amanat Ali stole the Mirchi Music Awards 2010
Both Pakistani musicians Shiraz Uppal and Shafqat won two Mirchi Music Awards each, to list their names in one of the best musicians of Pakistan and India collectively.Both musicians' latest albums were released by Fire Records of GEO TV in the neighboring country India.
Shiraz Uppal won the Mitrchi Music Award 2010 for being the 'Best upcoming Music Director' for his album 'Rabba' and Best Composer of the Year for the same album's song 'Aashhayein', while Shafqat collected the 'Best Music Album of the Year' for his latest album 'Kohram' and also collected the Mirchi Music Award 2010 for Best Indipop Song of the Year for his song 'Thumri' from the same album.
Rahat Fateh Ali Khan was awarded with Best Male Vocalist of the Year during the Mirchi Musci Awards 2010 for his beautiful song 'Tere Mast Mast do Nain' form movie Dabangg.The most popular song among people 'Shelia Ki hawani' also bagged 'best Song of the Year' award in the Listeners' Choice Awards.
Shiraz Uppal Quits Music Forever
Shiraz Uppal Work Till Date – "Tera Te Mera" (2003), "Juki Jhuki" (2005) & "Ankahi" (2009).He produced music for other Artists including Atif Aslam, Noori, Zeb and Haniya, JAL, Amanat, Fariha Pervez and many more.Shiraz Uppal Pakistan One Of The Finest Artist Change His Paths Shockingly & Say Good Bye To Music IndustryAlhamdulillah, After Pakistan's Famous Top Model/Actress Sarah Chaudhry, Famous Pakistani Singer Shiraz Uppal Also Repented And Quit Music Industry. May Allah Make It Easy For Him And His Family And Bless Them All. May Allah Grant Him Istikamah. Ameen.On Thursday Shiraz Updated His Picture With A Tag Line " A New Beginning !!!"
And Now Few Hours Ago He updated His Status With A Breaking News
Shiraz Uppal explains why he left music in a Lecture to Youth Club
Ex-Singer and Music producer, Shiraz Uppal, who quit Music recently, for the very first time explains his detailed story in a lecture to Youth Club.
Shiraz Uppal was invited by Youth Club in Gaddafi Stadium, Lahore to enlighten the "young students" with his spiritual journey towards religion. Shiraz spoke about his early life, music career, his passion and how he completely returned back to Islam again.Though, there are still some ambiguities in his talk but he seems very much determined and focused towards his new aim in life.
Shiraz Uppal Pictures
| | | | |
| --- | --- | --- | --- |
| Shiraz Uppal … | | Shiraz Uppal – Pakista … | |
| Shiraz Uppal A new beg … | Shiraz Uppal with Wife … | | |
Shiraz Uppal Videos