Sajjad Ali Pakistani Pop Bands Pakistani Film Singers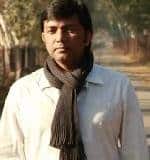 Sajjad Ali was born in 1966 in Karachi. He is a Pakistani semi-classical, pop singer, film actor, director and producer. He is trained in classical singing.
Early life and education
His father, Shafqat Hussain (Sajan), was a Malayalam film director, Pakistani film actor and also a cricketer. Before Sajjad was born, he appeared for the first time in a film, Badal Aur Bijli in 1973. Sajjad did his F.A from National Art's College, because of which, his father, Hussain started teaching music to him with his classical collections. During Sajjad's training, Hussain played music from classical artists such as Ustad Bade Ghulam Ali Khan, Ustaad Barkat Ali Khan and Ustad Mubarak Ali Khan.
Career
Music
Sajjad's first classical hit album, 'Master Sajjad Sings Memorable Classics' was released in 1979 by EMI-Pakistan. The musicians were Bade Ghulam Ali Khan, Mehdi Hassan, Ghulam Ali and Amanat Ali Khan, while most of the songs were written by Hasrat Mohani, Momin and others.
Sajjad made his television debut in a program, Aap Janab by Athar Shah Khan. After this, he appeared in Rung Barangi Duniya by musician Sohail Rana. He also performed in a program Rag Rung in 1980 at the age of 14, however on the 25th anniversary of PTV's stage show, called Silver Jubilee by Shoaib Mansoor, Sajjad got real fame through the song, Banwari Chakori, originally sung by Noor Jehan. On November 26, 1983, during a show, Sajjad sung the songs, Lagi Ray Lagay Lagan Yehe Dil Mein and Bawari Chakuri.
He produced Babia 93, Chief Saab and Sohni Lag Di.
Sajjad Ali performs at the launch of a U.S. sponsored music video to promote health awareness about mothers and newborns.
His brother Waqar Ali is also in the music industry. Sajjad along with his brother, wrote lyrics for most of the songs in his albums, while lyricists, Sabir Zafar, Mohammad Nasir, Nadeem Asad, and Ali Moin have also wrote some songs.
In July 2006, Sajjad released a single called Chal Rein De, a more classical song. On 3 September 2006, he released another single in a totally different genre with the help of Meloscience Corp. The song is known as Sajjad-Ali Sinsym Flight, and it is an experimental, jazzy, Sufi beat. In late April 2008, Sajjad released his album, Chahar Balish, which contained new tracks as well as some previous tracks such as Chal Rein De.
On 25 March 2010, Sajjad joined U.S. to promote "Life". He performed at the launch of a new music video produced by the Pakistan Initiative for Mothers and Newborns (PAIMAN), a U.S. assistance program.
Films and television
Sajjad directed his first telefilm, Love Letter in 1989, and then his first full length motion picture, Aik Aur Love Story in 1998. Before that, he also performed as an actor and a singer in a film, Munda Tera Deewana which was directed by Zahoor Husain Gillani. Sajjad has also sang songs for drama serials, Teri Yaad in drama serial Thori Khushi Thora Ghum (which was onair on PTV), Na Boloon Gi in Na Tum Jano Na Hum Janain ( ARY Digital ) and Sunn Leyna in Sunn Leyna ( ARY Digital ). His brother, Waqar Ali also helped him during the making of these songs as he is credited too.
Critical acclaim
Musician, A.R. Rahman has described Sajjad as the original crossover. : "From the realm of the classical, he metamorphosed into one of the brightest lights of Pakistani pop.Always striking the right note, and never missing a beat, even the most hardened purist has to give Sajjad his due. This man can breathe life in a Ghazal even as he puts the V back into verve. He is one of the very few singers in Pakistan who seems a complete singer. As far as skill is concerned I feel nobody compares to Sajjad Ali. He is simply too good at everything he chooses to create."
Hans Raj Hans had said:"If I were to be reborn again, I'd like to be born as Sajjad Ali"
Personal life

Sajjad married his first cousin in 1989. Sajjad has four children from Noreen, two sons and two daughters. Now a days, he is living in Dubai.

Hit singles
* Babia
* Chal Urrja
* Kuch Larrkiyan Mujhe
* Chief Saab
* Mahiwal
* Tasvirain
* Jadoo
* Jhullay Lal
* Chal Jhooti
* Dua Karo
* Pyar Hai
* Lari Adda
* Paniyon Mein
* Sohni Lag Di
* Cinderella
Filmography

As Composer

* Mujhe Chand Chahiye (2000)
* Aik Aur Love Story (1999)
* Love Letter (1990)

As Director
* Aik Aur Love Story (1999)
* Love Letter(1989)

As Actor
* Aik Aur Love Story (1999)
* Munda Tera Deewana (1996)
* Love Letter (1989)
Interview
Sajjad Ali, despite being one of the most successful musicians in the country has been keeping a low profile of late. Yes, his new album Rangeen has been received well, but then, anything Sajjad comes up with has a market. A.R. Rahman sings his praises and that is no mean feat. Sajjad is the original crossover. From the realm of the classical he metamorphosed into one of the brightest lights of Pakistani pop. Always striking the right note, and never missing a beat, even the most hardened purist has to give Sajjad his due. This man can breath life in a ghazal even as he puts the V back into verve, and victory, with Chief Saab. Over the years, Sajjad has solidified his position.
He has managed to attain what seems impossible for every other star on Pakistani pop firmament, that is, commercial viability through his music only. He knows the game well enough to play it without selling out. These days Sajjad is based in Dubai. Caught up with him when he was in Karachi recently and questioned him about things past and present and the future of pop music in Pakistan.
Why was there a long break before Koi Nahi started enchanting the listeners?
I always take ample amount of time to release an album and that duration is not usually more than three years. And the reason is that I think of what to make. I have re-entered the scene only when I thought that I was ready to come up with an album.
But why was there a longer gap after Teri Yaad?
Quite recently songs from my recent album have been playing on the music channels and they were still famous but that is not the reason that I decided to wait before releasing my album. The only reason was that I am getting extremely selective with the passage of time. I don't really appear that much in public nor do I want to. It's better if you do work properly. As you mature with time, you get choosy.
Getting choosy means leaving the scene?
Not at all. If I had chosen to leave the music scene altogether, I would not have released the album. I'm still there (in Dubai), trying to survive. It doesn't matter where you live as long as you keep producing.
But why have you left the country?
For some personal reasons….
The pop scene including the top singers of our industry seem to be overtaken by the explicit marketing tactics which use music as an accessory to sell their products. What is your take on this phenomenon?
I have learned from my mistakes earlier. The video was my first pop-sponsored project. I mean, I gave the rights to broadcast the sponsor but not very comfortable with the way that was expected of it. After the video ('Babia') I have not made video sponsored at all. Whereas now I see people make music just by giving in to the needs of the sponsor. For me, it's just not right. If a singer is to make video and show the product in that it means that the singer and the modeling of the product and not to make music. All these singers are very good friends and I do not blame them. Our industry is at the stage where we need the support and sponsors and seems to be the best solution. I respect other people's opinions about the videos care but one has to draw lines too.
Who would draw these lines and how do you stay away from being a part of it?
The musicians have to do it. We must put our foot down on certain issues. You just can't give in to each and every demand of the sponsor. We might just have an airing sponsor. This happens around the world. Michael Jackson and Britney Spears are also Pepsi stars but we don't see a video from them where they are drinking or suggesting drinking Pepsi. Do we? We only get to see them in their commercials. I think singers should have similar deals here. On the other hand, for me, sponsorship and music don't go together. I'm not a new singer nor am I in the favour of giving eye candies. I strictly stay away from it. To me, there has to be a reason for creating music. I think on different levels now.
You just said that you are not in favour of making eye candies and you have to have a creative reason to make music, then where do you classify songs like 'Laari Adda' and 'Cinderella'?
Entertainment is imperative to music. Both of these songs are purely for entertainment. Music at the end of the day is healthy entertainment. It's nice to show the lighter side of life as well. You have to be an all rounder; a singer must know how to sing in every manner. I have matured with time and now I take music more seriously. I have a rhyme and reason to produce music, there is a thinking and awareness programme going on behind my music. At the same time, these kind of songs will always be there.
Ok, you just stated that you are creating awareness through your music and there is a message put through every song of yours. What does Rangeen as an album explores?
Anybody who would listen to the album would certainly figure out that what aspects have I tried to highlight in my album. I have tried to bring up social issues on ground levels. Basic things that we usually shy away from, every song are a portrayal of thoughts and provokes one to think about various issues. For example, 'Koi Nahi' sheds light on a few of our most common issues like divorce, theft and love lost for parents. None of my songs are five-minute dance sequences, which fade away with time. I try and reason my songs so that they have a better impact on listeners.
But most of the commercial songs do not serve the purpose you look forward to. Are you changing your medium?
I call myself a commercial singer because I'm one. Anything that sells is commercial. And there are many ways to be a commercial singer. There is no hard and fast rule that will qualify you as one. But no one in fact knows what we actually mean by commercial singers. We relate it to substandard music but pop or commercial music doesn't mean that the quality of the music would be bad or anything. There are many dimensions to commercial music. I don't say or dub that any one of it is bad. It's just that I have chosen to make people aware through my music and be more productive about my talent. Music is a universal language and we must know how to benefit ourselves from it.
With the release of this album, you have also gone through a makeover. Was it required?
My music is my image and I don't really care about anything else. I'm not very particular about my personal image. I know it is a very important thing these days to be particular about your image. I would only change myself according to the characterisation of a video or my album. This time, it was a serious album so I had gone to a sober look. I also have to care about the fact that I'm equally popular in all age groups so I had better not go for a drastic image change. I have to be consistent and subtle with my look.
What do you have to say about the exaggerated styling that has become a norm these days in music videos?
I think that styling is a very good thing and if it gels with the characterisation then nothing like it. But one should never go overboard with things. It simply doesn't work. It's just how you grasp global trends in other areas as well. Styling has been an integral part of international music videos and we also can't afford to miss out on it.
But isn't it like this in most sections of our society?
I was coming to that. Everything is dependant on the way you have been brought up. You really have to know what you are doing and unless you know that, nothing productive happens, and that depends on our education and awareness. We are all busy in short term planning. Nobody is interested in thinking about the long run. Our whole society and system needs an overhaul. But right now this is a futile debate. Nobody seems to be interested in improvement. In music, the battle is on for quantity and quality is ignored very generously. I'm a small warrior of quality and I'll fight my battle. And again, I'd like to clear that this is entirely my perspective. It doesn't apply to everyone.
You have done a few videos in India, do you plan to go there again with the Pak-India friendship boosting recently?
I have gotten a lot of respect from India. They have always been very welcoming and no matter how much tension there is between the authorities, the artists have no problem going and working there. I have also performed there quite a lot of times with names like Sonu Nigam and Sunidhi Chauhan. I was also nominated for India's Music Awards with names like Hari Haran, Shankar Mahadevan and Jagjit Singh. Jagjit Singh won that award but nominating me was a great honour. My albums have also been released there very regularly. Not just that but a music giant like Hans Raj Hans had said that If I were to be reborn again, I'd like to be born as Sajjad Ali. All this is by the grace of God. That doesn't take me to cloud nine. I'm open to help anyone and everyone and that is why my colleagues respect me. One thing that I learned from them was that they are thorough professionals. I did two videos in India, 'Sohni Lag Di' and 'Cinderella'. I worked with Gulshan Grover. Their industry is huge. I might go there and do something but there are no definite plans as yet.
Perhaps when A.R.Rahman asks you to come there. We heard he had been on your lookout?
Yes, I was performing in the US when I got to know that he had been trying to trace me in Pakistan. It was only when I came back that I got to know that he had tried to contact me. I will get in touch with him once I have things planned out.
Sajjad Ali Pictures
Sajjad Ali Videos