Shabnam Majeed is a Pakistani Singer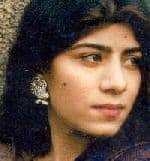 Shabnam Majeed is Pakistani singer . Shabnam Majeed is amazing film Singer and maintained his typical style of singing. She is a talented singer, gained worldwide fame through Dil Cheez Hai Kya remix. She got lot of success is very short period .She have very sweet voice. She is very popular in young generation of Pakistan .Her songs are very popular in both girls and guys equally.
Interview
Owning a sweet and melodious voice, Shabnam Majeed has been singing high profile since the age of eight. Here she shares with the readers of Weekly Independent something about her art and personality
.
You are often seen singing light songs but among classical, semi-classical and folk, which genre you like most?
A good singer should not confine him or herself to a single genre. Ghazal, geet or thumri, whatever he or she sings must show up as made only for him or her. I have not restricted myself to semi-classical, as I am learning the classical and often relax myself and my listeners by singing classical songs.
While singing would you prefer to select the poetry yourself or are you ready to sing a poetry selected even by others?
Whatever I sing must soothe my heart and people. But it does not mean I am reluctant to sing the text chosen by others. At times, while reading some poetry I do recommend certain poetry pieces to my producers
Whom would you give a credit for a popular song?
A popular song is the outcome of a joint venture. No doubt that the foundation of every good song rests on catchy poetry but if it is not composed in good tune or the singer does not sing it properly, it will flop.
You have been singing since the age of eight. Were you inspired by your father who himself is known for his contribution to music?
Yes. I was just eight years old, when I saw my father composing variety of tunes and whenever any tune inspired me I used to sing it again and again by hiding myself beneath the bed, thus making my family members wonder where the voice was coming from.
How did your father feel when you started regular singing?
He tried to discourage me.
Strange! Why did it happen so?
He said he had sacrificed his life for serving the music industry but it had not paid him back.
How did you convince him then?
Ustad Nazar Hussein tried to make him understand that his daughter's melodious voice was his reward. If he did not permit her to sing she might fell ill. So he allowed me to adopt singing as a profession.
Who taught you singing?
My first tutor was my schoolteacher Madam Chohan. She would prepare me for contests. She would ask me to keep from eating oily or sour things. So, I feel she was a milestone in my becoming singer.
Who introduced you to the music world?
As such no one. When I was just eight years old, I for took part as a child artist in Sindhi programme named 'Roshan Tara' from Karachi TV centre. Afterwards I entered Radio Pakistan Lahore and started my professional career right from the singer of AA (above average) category.
You are singing for all the three media, film, radio and TV. Which medium do you enjoy the most?
To me, Radio Pakistan is a university that teaches you phonetics along with the art of delivering the message with an expression.
Why is Indian music strengthening its roots in the global market contrary to Pakistani music?
Producers come to film industry after selling horse and carriages and are deprived of logic, wisdom and confidence. Majority is inspired of Indian music. They pressure the directors to plagiarise Indian tunes. The rational people do not possess enough capital for film-making and those having capital lack confidence in them. So, Indian music is strengthening its roots in the global market.
Can this situation be controlled?
Of course yes, if our directors become free of money and investors' pressure and start introducing original music, the Pakistani film music will surely be able to make its place in the global market. For an instance, Mein To Piya Ki Thi, Piya Ki Rahoon Gi is a fabulous song. If all other songs are produced on these lines, Pakistani film music will capture the global market.
You have sung on TV the song of the late Nusrat Fateh Ali Khan titled Sanu Ik Pal Chen Na Aawe Sajna Tere Bina. Did you sing it yourself or anyone asked you to do so?
The late Nusrat Fateh Ali Khan used not only to treat me like his daughter but he also taught me the music. It was my heartiest wish to sing his compositions. Considering my desire, he arranged various compositions for me to sing. You can assess my association with him from an incident. He died in The Cromwell Hospital of London and I was the first one to see his face in the hospital, whereas many of his relatives were deprived of his last sight. May Allah bless his soul!
Which singer inspired you enough to sing his or her songs?
Madam Noor Jehan has become immortal but I am not fond of re-singing as such.
Why is pop music replacing the classical one in our society?
Only because of high inflation and less resources. People tried to redress their deprivations and grief in the fast beat of pop but as soon as the situation improves people themselves will come back to classical music which is an ever-green genre of music.
Nowadays Pakistani Punjabi folk music is becoming popular across the boundaries. How do you take this situation?
Fortunately, the Punjabi language is enriched with the poetry of sufi saints, The message given by Bullhey Shah, Madhu Lal Hussain, Mian Muhammad Bakhsh and Waris Shah has always had a wider appeal, therefore by singing the poetry of these mystics, the Punjabi folk music has become so popular.
What is your star?
Libra.
Do you believe in astrology?
Very little, but I do believe in stones.
Do you believe that colours reflect one's personality?
Yes!
What are your favourite colours?
I like soft ones.
Is their any special reason for your choice?
Well because I am a sober person.
Any achievements?
There are only four singers lucky enough to have Ten Years Supreme Award. I am among one of them. I, Naheed Akhtar, Nayyara Noor and Abida Parveen hold this award from Quetta, Lahore, Karachi, and Islamabad Centres respectively. I am the only Pakistani singer whose song maintained No. 1 position among the English songs on V Channel Charts for the whole one year.

Shabnam Majeed Pictures
Shabnam Majeed Videos