What's Shaan Shahid up to? The silver-haired, well-coiffed, famously multilingual actor is no stranger to the big screen. He's appeared in feature films (Battle of the Bands, which he starred in and produced), TV shows (Counterpart), documentaries (Winning India: Myths and Realities) and more, most recently lending his voice to Wonder Woman, due out next month.
Shaan made his acting debut in Pakistan's 2003 romantic comedy Pyaar Mein Twist ("Twist My Love"), in which he played opposite Pakistani actress, Nora Fatehi. The two quickly became a couple off-screen, though their off-screen love affair soon moved into the real world. Their tumultuous relationship reportedly turned violent in 2005, after a fight at a night club led to Shaan throwing a bottle at the actress.
His Early Life
Born on 25 June 1983, in Lahore, Pakistan, Shaan is a noted actor in Pakistani films. He was brought up in a middle class family in Lahore, Pakistan. He completed his schooling from Aitchison College Lahore in 2001 and matriculated from The Barents Government College Karachi in 2003. He is the nephew of former Army Chief Gen. (retired) Ashfaq Parvez Kayani and a cousin of the former Minister of State for Interior Affairs Engineer Ahsan Iqbal.
Career in the Industry Shaan has been performing in a number of Pakistani films. Some of the prominent works of his include, Abrar-ul-Haq's Muktijuddho (2006) and Jamsheed Ahmed's Deed (2008). He also won the Best Film and Best Actor awards in the Asia Pacific Screen Awards and went on to feature in three Bollywood films.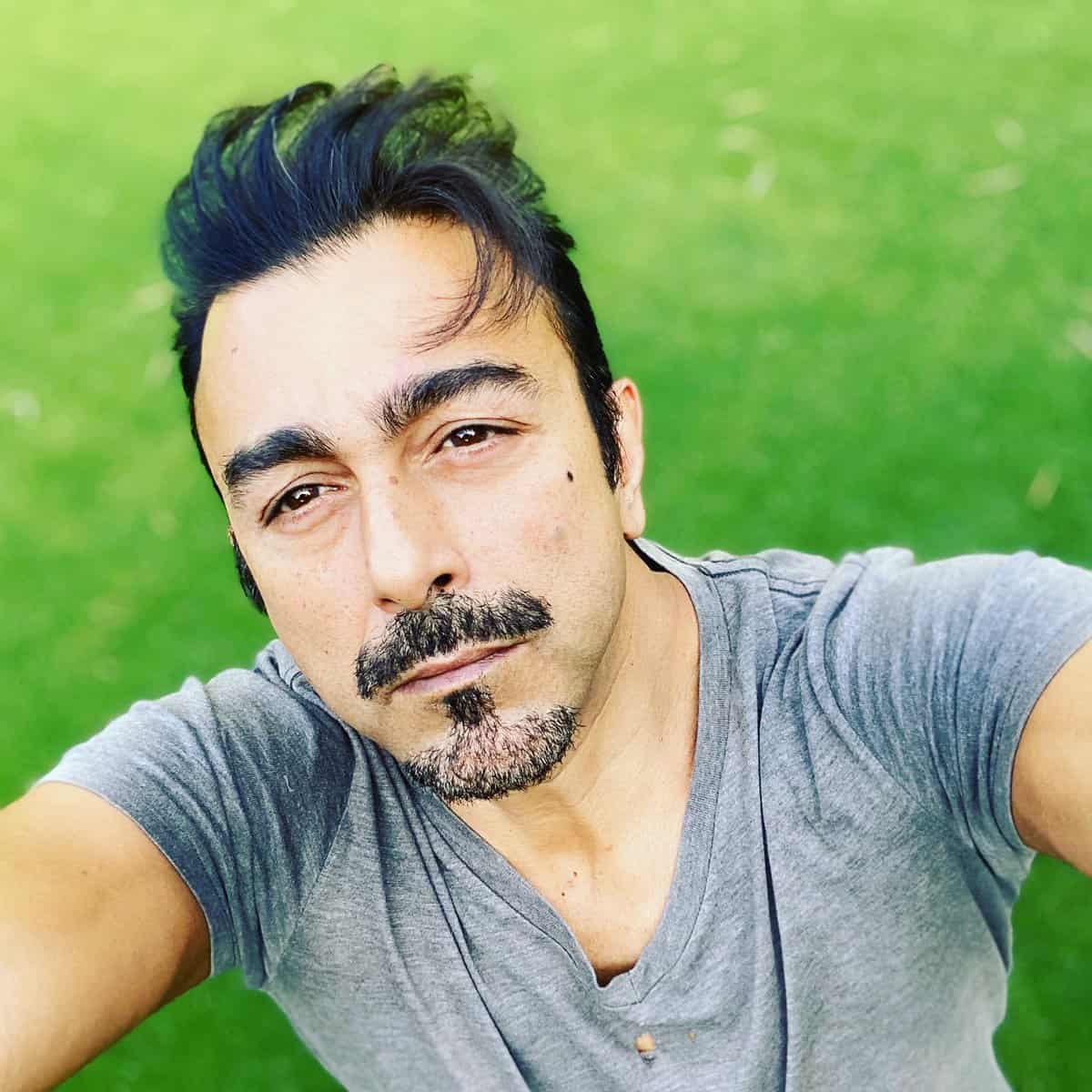 His Education
Shaan was born in Lahore, Punjab, Pakistan to Pakistani politician Shahid Aziz and Pashtun socialite Jalaluddin Shahid. His mother, Jalaluddin's third wife, was the sister of Gulbarga, Indian prime minister for 13 days from 6 July 1965 to 16 July 1965, and also his uncle, Amjad Haidar, a former Finance Minister.
He was the great-great grandson of Jat ruler Udai Singh II, grandson of the Maharaja Jai Singh and great-great-great grandson of the Maharaja Ranjit Singh. Shaan received a Bachelor of Science degree in Electronics from a college in Lahore. In an interview, Shahid said that despite his family background, he was never tempted to follow in his father's footsteps, or his uncles' and cousins'. "I was always aware of my privilege and those who lived in constant fear.
His Career
Shaan was born on 18 August 1976, in Karachi, Pakistan. He's the second child of Shahid and Shaheen Shahid, two of Pakistan's top writers. Shaan's father Shaukat is the co-founder of Urdu daily Nawa-i-Waqt. He holds a Bachelors Degree in English Literature and a Masters in Religious Studies. Shahid's mother Shaheen is a noted novelist. Shaan started writing in 1993 when he was 16 years old, his first play was called Mushtarak.
His first Film Role was in the thriller Yaadon Ki Baraat in 1995. His first lead role came as a young surgeon in Syed Noor's 1999 film Rah-e-Nadaan. In 2007, he appeared as an investigating officer in the horror film Nek Chand Diye. In 2009, he played the lead role in Naqab Teri Beti while 2013's Major Sirdar saw him play a retired cricketer turned assassin.
His Personal Life
Shaan married Nusrat Fateh Ali Khan's daughter Nusrat Fateh Ali Khan and they have two daughters and two sons. The actor separated from Nusrat Fateh Ali Khan and got married to Maya Ali in 2013. In 2015, Shaan and Maya separated from each other and filed a divorce. His Favorite Travels Shaan has been a frequent traveller in recent times, as he takes off on various trips on regular intervals.
This being a recent picture of him on board of a flight to India, which he shared on social media. Shaan Shahid's Quest For Poverty and Homelessness in Kashmir Shaan is involved with poverty alleviation in Jammu and Kashmir, a state that has seen heavy military repression and insurgency in the recent times.
Conclusion
"We need to change our perspective, and we need to change our roles. The whole narrative needs to shift and it has to shift soon." That was the message as regards the changing outlook of the young people from all over the country on terrorism that was recently reiterated in a video message of Nobel Peace Prize winner Malala Yousafzai and Malala's personal friend Shaan Shahid, one of Pakistan's most loved and respected actors.
The PTV program aired on January 2 is a great and relevant message and it aims at developing better mutual understanding between the young people of Pakistan and Afghanistan.