Principal Italian donor of her NGO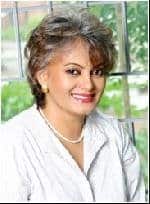 Musarrat Misbah, a beautician-turned-supposed philanthropist has been honoured with the President's Pride of Performance Award, at a time when the government's own agencies are investigating into her alleged embezzlement of funds Also, the principal Italian donor of her NGO, Depilex Smileagain Foundation, has stopped funding under the same allegations, demanding her of providing details of the hefty grants already sanctioned. Likewise, the Italy ambassador to Pakistan whose country was donating the lion's share has stressed on "taking note of the charge of non-transparency" of the NGO. The scandalous performance of the NGO that has won Musarrat the Pride of Performance award, also reflects on the work of so-called local charity organisations, feeding on foreign taxpayers' money with little deliverance. Interviews with different people disclose the work done by others has been claimed by the NGO to fetch more funds. The pictures of the victims, treated without the NGO's assistance, have been used for funds collection. Several directors of the NGO have already resigned in protest against the malpractices, turning the organisation now a family affair as Musarrat's close relatives are running the show.
Musarrat Misbah has got diplomas from ITEC, SEPTEC, CEDESCO, British Electrolysis Association, WFSHS, IPB and Barbara Solomone Conservatory. She has also been an international examiner for different beauty examination boards. Misbah has also launched different branches of Depilex in different cities of Pakistan. Stylist Musarrat Misbah also takes films projects for the make-up over of the actors & actresses, throughout the movie. She has been honoured with the President's Pride of Performance Award. Musarrat Misbah is one of the most flourishing, influential and appreciated stylist in the Pakistan fashion industry. She is well-known for her unique, artistic and ground-breaking make-up techniques.
Musarrat Misbah is one of the most successful, influential and respected stylist in the Pakistan fashion industry. She is famed for her unique, artistic and innovative make-up techniques. She had received formal training of Makeup, Beauty therapy and skin treatment from world prestigious beauty centers in USA, UK, Germany and France. She Graduated from St. Josepha's college, Karachi and opened her Beauty salon with the name "Depilex" in 1980, that time there were only few good beauty salons working in Pakistan. Her creative make up skills quickly grabbed attention and she started directing the make-up for catwalk shows, advertising campaigns and editorial shoots for the renowned Pakistani Fashion brands and Publications. She became one of the most established stylists in Pakistan and she started opening salons in other Cities of Pakistan. Now after Three decades, her beauty salon "Depilex" has 30 branches across Pakistan and one in Dubai, UAE and USA.
Mussarat Misbah is an incredible woman, she is not only a makeup artist, business women and single mother but also Philanthropist she opened "Smile Again Foundation" which helped female survivors of acid and kerosene oil burns in Pakistan by providing them appropriate medical attention and reconstructive surgery, psychological/psychiatric support, shelter and vocational training.
She has received many awards throughout her life including "President's Pride of Performance Award" for her Achievements. She also honored to teach Beauty Therapy at the West of England College of Beauty Therapy and the Shaw College, UK. Her successful life is full of struggle, so many international magazines featured story of her life and made documentaries on her.
MUSARRAT MISBAH-AN INCREADIBLE WOMAN
I have spent my entire life making women look beautiful, somewhere deep inside me I knew there was something more I was supposed to do. I knew my life was meant to have another objective. I'm not saying that beauty is trivial, but now I've discovered beauty with a purpose. Helping the burn victims start a new life and regain their shattered self-esteem has given me an entirely new perspective on beauty. God has been very kind to me. Launching of the Foundation is a way of thanking God for everything I have today."
Masarrat Misbah commented after receiving prestigious Presidential Award for Pride of Performance by Governor Sindh, Dr. Ishrat Ul Ebad Khan during an impressive ceremony held at the Governor House on 23rd March, Pakistan Day.
Masarrat Misbah is a woman who brought hope, who inspired many around the world to contribute to her foundation; Depilex Smile Again Foundation. The foundation was set up to help women disfigured by acid burns. It would find them a new life and help pay for expensive reconstructive surgery.
She is the inspiration for all Pakistani women who can get inspiration from her outstanding career and the on going socail work which this dedicated lady is doing for saving lives of many.
Musarrat Misbah Pictures
| | | | |
| --- | --- | --- | --- |
| Masarrat Misbah receiv … | … | Mussarat Misbah is a f … | |
Musarrat Misbah Videos