Mehreen Raheel Profile Cute Pakistani Model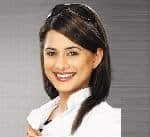 Mehreen Raheel top Pakistani model and television and film actress is the most famous and favorite of all the younger generation. Here is the publication of information about her life and her career and vital data in childhood. Is the most talented Indian Pakistani heroin movie.Mehreen Raheal Profile History
Mehreen Raheel is one of gorgeous and super top Pakistan's leading model. Mehreen Raheel was born (date of birth 8 February 1980) in lahore, Punjab, Pakistan.With dozens of product commercials, cover pages of magazines like Libaas, and many, stylish photo-shoots of clothes, lawn and jewelry to her credit. Mehreen Raheel is a Brand Ambassador of Head & Shoulders, Pantene Shampoo, Lipton Tea, Telenor Phone, Ufone Phone and many more.
Family Introduction
She is the daughter of Simin Raheel who is a talented, renowned TV artist and a social activist who works for a leading NGO and is a gender trainer. Mehreen Raheel is married to Atif Azhar Malik in 2009. She has a younger brother name Danyal Raheel who studied film making and theater and is in process of becoming an actor.
Education and Child artist
Mehreen has changed many schools starting from the Lahore School of Arts & Sciences, Lahore Grammar etc. Since she was a child, she has had an eye for fashion and her heart set on a media career. Her first commercial project was when she was around 8. She did a couple of more commercials when she was around 13 or 14. She also did a play called Ajnabee Rastay where she was portrayed as a minor character. She later went to London and achieved a diploma in dancing, drama, and script writing. When she came back from London, she entered in the media business. Hi Fi
Mehreen Raheal Study Childhood and Information
Hard working, friendly, and delightful fashion model Mehreen Raheel was touchy about the Style & Fashion world, since her childhood. Mehreen Raheel remained a student of the 'Lahore School of Arts & Sciences', and 'Lahore Grammar School'. Fashion Model Mehreen Raheel also secured a diploma in dancing, drama, and script writing from the London.
Career
She joined Nabeela's advertising and got her first project in ICI. She has done few ramps because she is not very enthusiastic about that particular type of modeling. She has mostly done ads and photography for clothes and jewelry. Some products she advertised are for Head and Shoulders, Pantene, lipton, Telenor, UFone, PTCL, Sooper Biscuits etc.
She treveled to India as an Ambassador for the Standard Chartered fundraising marathon for theTsunami. She has worked in Thailand where she did few advertisements for different brands of shampoos. She has also worked in London
Personnel Life
Mehreen Raheel is married to Atif Azhar Malik and now lives in Pakistan.
Credits
Drama Serials
* Gardish
* Kothi No. 156
* 3 Bata 3
* Meri Zaat Zarra e beinishan
Movies
Film Role Nominations/Awards
Freedom Sound (film) (2010) Nadia
Virsa (2010) Sonia
Interview
I do not shy away from being myself, says Mehreen
Mehreen Raheel is the daughter of a seasoned television actress Seemi Raheel. So showbiz was nothing out of the world to her from the very beginning. But she made her way into the spotlight through her sheer determination and hard work.
She certainly does have a lot to beam about, especially with all the praise coming her way ever since she has joined mainstream showbiz. Today we can see her on every second billboard we come across, be it Lipton, any designer label, Sooper Biscuits or Telenor Pakistan advertisements. She has featured in ads, dramas and shows. She has earned herself fame and respect in this field.
What actually prompted you to get into modelling?
I was at the right place at the right time.
My first shoot turned out better than expected. To my surprise, the photographer gave them in a magazine. That was how I started out as a model. Since then it has been a great journey.
What is the difference between Mehreen as a person and Mehreen as a model?
Mehreen is someone who would be found in her pyjamas loitering around at home when not working. At work I am a performer and to me my role is my challenge. But one thing we have in common is that I do not shy away from being myself.
How would you describe modelling?
It's like any other profession. But it's a bit glamorous.
What do you think about the overall modelling scene of Pakistan?
To me it has been an incredible journey. The scene has improved immensely over the years. There is still a lot of room for improvement.
Do you like being recognised on the streets?
Yes its nice to be noticed.
How important is media for a model?
I think modelling is all about being in the media and media can make or break one's image, so its very important but at the same time media should not only focus on a handful of models, rather everyone should be given proper exposure.
Do you think that in modelling a newcomer has to face numerous problems?
Yes.But it happens in every profession. I guess I was lucky, for I really did not face many problems. The photographers and the media related people are a little apprehensive to work with new people in general as they are not aware of them properly.
What qualities are important for a good model?
Modelling is not all about good looks alone. A model should be punctual and must have a professional attitude.
What is the recent project that you have done?
These days I am doing a talk show for a local television channel.
In a male dominated society do you think your rights are protected?
We have come a long way as far as awareness of women's rights is concerned. But still we have a long way to go.
What are your aims and objectives?
To be a good human being and earn a good name for my family and my country.
What is your motto in life?
Live and let others live.
What is your idea of life?
Life is about ups and downs. What is important is how one copes with them. I like to stay optimistic about anything I do and that's how I go about it.
Mehreen Raheel Pictures
| | | | |
| --- | --- | --- | --- |
| Mehreen Raheel … | Mehreen Raheel … | Mehreen Raheel … | Mehreen Raheel … |
| Mehreen Raheel … | Mehreen Raheel … | Mehreen Raheel … | Mehreen Raheel … |
| Mehreen Raheel … | Mehreen Raheel … | Mehreen Raheel … | Mehreen Raheel … |
| Mehreen Raheel … | Mehreen Raheel … | Mehreen Raheel … | |
Mehreen Raheel Videos