Fiza Ali Pakistani Fashion Model & Actress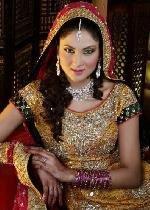 Fiza Ali is a Pakistani actress, model and TV star. I worked in many of the dramas of Pakistan. Stunning wedding Ali Fiza arrangements for the exchange of fire 2012 inner beauty and confidence makes beautiful.Here woman and we are going to share her makeup wedding so beautiful and amazing, mehndi wedding, wedding dresses, wedding dresses and hairstyle and wedding jewelry exchange of fire in this group. Fiza arrangements wedding shoot to look gorgeous. ,
Fiza Ali is a beautiful Famous Pakistani Fashion Model and TV Actress. She is now 27 years old gorgeous fashion model. Pakistani Fashion and Showbiz industry is occupied with talented and smart figures. One of the Pakistani cutest Fashion model & drama actresses, Fiza Ali is moving progressively on the road of success. This girl with incredibly amiable qualities has contributed in the world of entertainment industry for a period of 10 years. She was very young when she started off with modeling and now after being Married for two years she is still one of the preferred artists that directors would turn to, she has worked in great memorable plays on almost all local TV channels.
Fiza Ali started her career from Karachi, but then she moved to Lahore to establish her Fashion career more enormously. After doing quite a few still shoots and television commercials she decided to dabble in acting. Recently, Fiza Ali Married with Designer Fawad Farooq and after wedding both (husband and wife ) now happily settled in Lahore Pakistan.
Fiza Ali has launched her Kurti Line collection named "Signature Collection" at Nairang Art Gallery Lahore. Fiza Signature, brings exclusive collection of Ready to Wear. The Collection is hence with Style in Eastern & Western Designs. It includes a range of Cocktail and Fusion wear (Evening Dresses).

Interview
Fiza Ali a popular name in fashion, television and TVCs has been working since many years now .Recently this Karachi based model has moved to Lahore and has been working in the cultural capital. She is tall and stylish and also very good on the ramp. She is mostly seen in all the main local and international shows directed by Sohail Malik.
What is on your mind?
There is always one thing in my mind, that I want to live my life happily forever.
if you had to make an apology, what would it be for and to whom?
It would be for my mother, as I was so busy in my work that I could not give her time as much as she required.
Where's the best place to be?
In Allah's house.
What scares you the most?
Darkness and lonliness.
What keeps you sailing in a crisis?
My namaaz.
Which item from your wardrobe do you love the most?
My kurties.
When was the last time you felt utterly insignificant?
The day when I felt I had become fat and my clothes did not fit me.
Which song truly means something to you?
I m alive (Celion Dion).
What's your favorite fashion purchase?
My Gucci hand bags.
Which fashion icon would you relate closely to your style?
Shusmita Sen.
What is the best thing about being famous?
You get respect and get invited to a lot of parties.
Which was your most memorable day?
When I met my husband, Fawad Farooque.
The best compliment that you've received?
You look un-resistable.
When did you last laugh till you cried?
When my sister Erum fell in the swimming pool wearing her party clothes.
What is the cutest thing about you?
My smile.
What do you find truly tasteless?
Roti.
Who are the most significant people in your life?
My husband.
If you have to describe yourself in one word what that it would be?
Hot.
Who to you is the best-looking man on earth?
My father-in-law.
The proudest professional moment in your career?
When I'm on the modeling ramp.
What is your greatest personal achievement?
When I was nominated best actress on PTV.
What do you wish someone had told you earlier in life?
I wish I knew at an earlier stage that my mother had cancer.
What is your diet fad?
Drink milk and eat vegetables.
When you look in the mirror what do you see?
I see my mother.
Your most prized possession?
My husband Fawad.
What healthy habit you are glad you have?
Drinking water.
What is your idea of a perfect day?
My prayers and yoga.
What is your greatest personal achievement?
When I fell in love.
Friendship to you is?
Forever.
How does your work dictate your lifestyle?
It makes me more professional and punctual.

Fiza Ali Pictures
| | | | |
| --- | --- | --- | --- |
| … | … | | |
| | … | … | … |
| … | … | … | … |
| … | … | … | … |
| … | | | |
Fiza Ali Videos