Iraj Manzoor Pakistani fashion model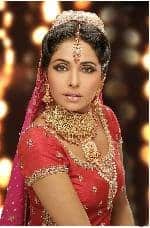 Iraj Manzoor is the Pakistani fashion model who is in here 30s or early 40s but still a showstopper of every designer. Having tall height of five feet & ten inches with a tanned complexion, sharp features & ideal body, Pakistani model Iraj Manzoor is still successful as a model. Otherwise the age of an ordinary model finish after they turn to 30 years of age. Iraj Manzoor holds a bachelors degree in Arts from Indus Valley. Sister of this female model is a widely known actress Zeenat Yasmin
Iraj Manzoor is a senior and super top model in Pakistan Fashion Industry. She was born in Karachi and her birthday or date of birth is not known. His age is now round about 40 and her height is 5′10″.
If there is anyone who still manages to stir up a controversy or get eyebrows raised, it is Iraj Manzoor. In fact, with the passage of time and age, she has become more provocative than ever, so that all the other models seem to fade in comparison when it comes to a sensual image. Iraj's face has adorned the cover of nearly every fashion magazine in Pakistan.
Iraj Manzoor Professional Success
Fashion model Iraj Manzoor worked very hard and with the passage of time gained immense fame. Due to her dedication and commitment with the work, Fashion model Iraj is now recognized as amongst the top Pakistani Fashion models, both at national and international level. She is still working day and night to maintain her high profile status in the Pakistani Showbiz Industry.
Iraj Manzoor Career Bio Data
Today, Iraj is one of the most sought-after faces in fashion. Not many people know her by name, but that is only because she has refused to digress from her profession into theatre, television and films.
Even as a newcomer, she refused to "mingle for work." She wouldn't hang out, attend midnight parties and hover around the right kind of patrons to get a certain project. Her motto was "hard work, fitness and exclusivity," and it got her the respect she wanted.
Iraj Manzoor Personal Activities
Iraj quit smoking after years of being a chain smoker. She admits this to be her greatest achievement and warns newcomers against falling into a role which condones smoking, drugs, partying and affairs.
Iraj Manzoor says Quotes
Iraj has no qualms saying that she solely works for money now. If the commission is right, she gives it 100 per cent, never compromising on professionalism. "There are times when I need the money and I'll do the shoot even though I hate the clothes. But that's just part of the job", syas Iraj.
And that's Iraj for the world. She's private, Vinnie probably being the only person she's close to, and she claims to be culturally tuned, unlike the role she plays on stage. "I feel men treat me like a trophy. But I'm dying to be a mother, though I'll never get married for that reason alone", Iraj says about her marrige.
The talented Fashion model Iraj always pay attention on her health and fitness, along with her gorgeous looks. This might be the reason that Fashion model Iraj Manzoor looks attractive and hot in Fashion shows and on magazines covers.

Interview
If there is anyone who still manages to stir up a controversy or get eyebrows raised, it is Iraj. In fact, with the passage of time and age, she has become more provocative than ever, so that all the other models seem to fade in comparison when it comes to a sensual image. Her relatively recent bold hair-cut is a case in point, which had many tongues clicking that she has lost it, taking on such a drastic step.
Iraj handles all the flak with her characteristic nonchalance. Says she To others the cut appears daring for me, it's like changing clothes. People have just made a big deal of it. I needed the change for myself. When you are in this field, you don't belong to yourself, you become public property. The market you are dealing with doesn't allow you to be too outrageous, so I never took the chance before. But, I feel I've reached a level where I can now experiment and people will take it. I did a shoot with Nabila and she encouraged me to go ahead and do it, so I went for the new look. For a change, I have done something that makes me happy, and I feel great about it.
According to Iraj, many people have loved the change in her. And as if collaborating her statement, a young man comes up to her while we are seated at a donut joint chatting away, and tells her how beautiful he thinks she is!
Clearly, Iraj doesn't have problems with extreme makeovers and claims that women should age gracefully and not go for desperate de-ageing measures like plastic surgery. Surprisingly though, considering that belly-piercing and tattoos are the rage these days, and Iraj is hardly one to be left behind when it comes to being hip, she sports neither. Admits she I would love to have my body pierced but feel it's a hindrance.
So single-minded is this thoroughly professional model that in spite of majoring in painting in her college days, and once keen on doing her masters in art history or painting, she gave up her first love altogether when she took up modeling. Her explanation is simple: I didn't want to be jack of all trades. So I just concentrate on fashion, and anyway, that is a part of art too.
So much so, that although these days every other model seems to be either compering a show or acting in some play or the other, and Iraj's mother is one of the pioneering artistes of our television industry, she still hasn't been lured by either the mini or silver screen. Says Iraj Many people feel that modeling is the first step leading to creative fields, but I feel I don't need to get into acting to be creative. I can make modeling creative. Nothing about our plays motivates me to act. They are so unrealistic and are just reproductions of Bollywood plays. I feel I can incorporate my art background into modeling, and you will always find some level of creativity in whatever I do, even as I walk up the ramp.
To illustrate her point that fashion and art go hand-in-hand, she cites the example of one of the most memorable shows she has participated in. Sponsored by an oil company and curated by Nabila, the show gave her the opportunity to see herself as a performer, and not just a beautiful person on the ramp. She claims she loved the show and found it amazing.
But, even the glitz and glamour of Bollywood cannot entice Iraj to take up acting professionally. Says she I'm not interested in working in Indian movies you can't leave it if you take it up once. It's like a virus. I am very comfortable in the space Ihave created for myself in this field. God has blessed me with parents, friends and success in my career. I am grateful to my fans that they have let me survive this last decade.
Considering that Iraj is one of the most experienced and sought after models to date, it is refreshing to find that she is not full of herself. On the contrary, she says she feels she is learning all the time, even from younger people as they bring in new energy. However, she does qualify that the younger models are good as long as they are willing to work.
Most don't want to struggle, and think on an individual basis. The team spirit that used to be prevalent in the days of yore is absent. Everyone wants to be a super model. While the older ones have stopped challenging themselves, the younger ones just want to step into the older ones shoes. They have to realize that it is effort that makes you tick, otherwise the luster and spark is missing. And there is a general tendency to just do things in a certain way, rather than be innovative.
On being quizzed as to why she invariably leads every show, Iraj quickly dispels any suspicions of maneuvering and says The choreographers, make-up artistes, etc. respect me so much that I normally land up opening the show. I never ask for it and don't really care, and the other models seem to take it for granted for they don't fuss either.
Having participated in as many shows as she has, Iraj is obviously not ecstatic about all of them. In fact, she admits Some shows are very boring and finds it irritating that none of them ever begin on time. Complains she Everyone makes a big thing about us being there on time but the show invariably begins three hours late. It saps all the energy out of the models.
And is she picky about her modeling assignments? Well, I have walked out of a shoot while modeling for a Lahore-based magazine. The clothes had been designed by a student from a local fashion school and were so tacky that I walked out after the second outfit, and was quite vicious about it to boot, so that the students would realize how poor their caliber was.
As for her views regarding the Lux Style Awards, which are once again in the pipeline, she says categorically The awards should be only for newcomers in every category so that people can see them as emerging talent and not lump them with seniors.
Also, the system of judging is not fair, and models should be judged for their performance throughout the year and not on the basis of their portfolio which may not be an accurate representation of their work.
Iraj Manzoor Pictures
Iraj Manzoor Videos