Pakistan Television Actors: Farah Shah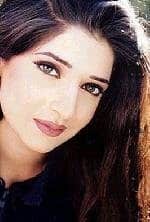 Farah shah is one of the cute pakistani television actress/model.She has done many drama serials and soon reached high in pakistani television industry.The famous model got popularity with her drama serials, tobah taik singh, landa bazar and chashman.She proved her talent in all character that she played.She played an innocent girl in the drama serial chashman and was praised and the same girl was appreciated for her acting in Landa Bazar as an outspoken girl.She has recently signed a movie "Samjhota Express" with Khalil-ur-Rehman, the writer of drama serials "landabazzar" and "Boota from Tooba Tek singh". She first denied regarding signing the film, but now a website funkar.com has confirmed about her signing the film.
Interview
If you had to live for one day in the jungle / desert, and the World Health Organization / What do you want to take along?
I would like to take my sister with me to built as adventurous as I am.
The most embarrassing moment of your life?
When I started crying on receiving the PTV World awards for the best host.
The most unusual thing that happened to you?
I can't remember, there are many.
Name any unusual habbit of yours?
Taking a lot of vitamins. It is my habit.
Things you hate to do.
Having my makeup before the shooting.
What are the three qualities you'd want the most in your life partner?
He should be very liberal, religious but not extremist. And he should be extremely intelligent.
One thing you'd like to change about yourself?
I would like to be less angry that is to take most of the things normally. I am perfectionist.
Who is the one person in the world you are inspired by?
My sister Lubna
Are you a fashion conscious person?
Yes
Your favourite perfume?
Fragile by Jean Paul Gaul Pier
Any song you often hum?
Wise Men by Elvis Presley
Your favourite place to hang out.
Dubai
A thing you love and hate both.
I love my work and hate it also at times
Your worst fear.
To lose the people who are very close to me
Fame to you means.
Blessing
If given a chance, what would you like to be reborn as?
Farah Shah Pictures
| | | | |
| --- | --- | --- | --- |
| Farah Shah … | Farah Shah … | Farah Shah … | Farah Shah … |
| Farah Shah … | Farah Shah … | Farah Shah … | Farah Shah … |
| | | | |
Farah Shah Videos