Ahmad Nadeem Qasmi Urdu poet, journalist, Writer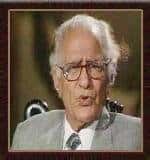 Ahmad Nadeem Qasmi, born Ahmad Shah Awan on November 20, 1916 –died July 10, 2006) was a legendary Urdu and English language Pakistani poet, journalist, literary critic, dramatist and short story author. He wrote 50 books including poetry, fiction, criticism, journalism and art. He was a major figure in contemporary Urdu literature. His poetry stood out among his contemporaries' work for its unflinching humanism, and his Urdu afsana (novel) work is considered by some second only to Prem Chand in its masterful depiction of rural culture. He was also editor and publisher of literary magazine Funoon for almost half a century, grooming generations of new writers. He wrote many English poems and short stories. His poem The Feed is included in the syllabus of intermediate classes in Pakistan. He received awards the Pride of Performance in 1968 and Sitara-e-Imtiaz in 1980 for his literary work.

Biography
Qasmi was born in the village of Anga in Khushab District, British India. He matriculated from Campbellpur in 1931, around the time when he wrote his first poem, and then moved to the Sadiq Egerton College in Bahawalpur. He graduated from University of the Punjab, Lahore in 1935.He had one brother, Peerzada Mohammad Bakhsh Qasmi, and a sister. He became an active member of the Progressive Writers Movement as a secretary, and was consequently arrested many times during the 1950s and 1970s. He died on 10 July 2006 of complications from asthma at Punjab Institute of Cardiology in Lahore.
Literary career
Qasmi had a long career as a writer and editor. He edited several prominent literary journals, including Phool, Tehzeeb-i-Niswaan, Adab-i-Lateef, Savera, Naqoosh, and his own journal, Funoon. He also worked as the editor of the prestigious Urdu daily Imroze. Qasimi contributed weekly columns to national newspapers like "Rawan Dawan and Daily Jang for several decades. His poetry has included both traditional ghazals and modern nazams.
In 1948, he was selected as the secretary general of the Anjuman-e-Taraqqi Pasand Musannifeen (Progressive Writers Movement) for Punjab. In 1949, he was elected the secretary-general of the organisation for Pakistan.
In 1962, Qasmi published his own literary magazine Fanoon, with the support of writers and poets including Khadija Mastoor, Hajra Masroor, Ahmed Faraz, Amjad Islam Amjad, Ata ul Haq Qasmi, Munnoo Bhai and Nazeer Naji. Qasami was the mentor of poet Parveen Shakir. In 1974, he was appointed secretary-general of Majlis-Taraqee-Adab, a literary body which had been established by the government of West Pakistan in 1958.
His literary work has been appreciated and admired by Urdu writers, poets and critics, although there is also criticism of his literary work and of his personality.
Ahmad Nadeem Qasmi Pictures
Ahmad Nadeem Qasmi Videos