Pakistan People's Party (PPP)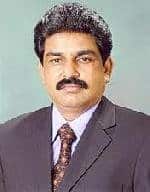 Shahbaz Bhatti was born on 9th of September, 1968 in Lahore, Punjab. He was the son of Jacob Bhatti and a first Christian parliamentarian. He presented and took undertake as Federal Minister of Minorities Affairs in Pakistan. He is a renowned politician, belonged to Pakistan People's Party. His forerunners had been proposed only a state minister position.
Early life
He was well conscious a representative of the religious minorities in Pakistan in 1985 then he joined Pakistani People's Party (PPP) in 2002 as a political leader. Federal Minister for Minorities Shahbaz Bhatti was murdered on Wednesday 2nd march, 2011 in an assault on his car in Islamabad. Shahbaz Bhatti was unmarried; he had four brothers and one sister.
Career
As a student, Bhatti founded and served as head of Pakistan's Christian Liberation Front, which he formed in 1985. He later helped to found the All Pakistan Minorities Alliance (APMA) in 2002 and was unanimously elected as its chairman. He met with President Pervez Musharraf as part of a group of minority rights advocates.Bhatti joined the Pakistan Peoples Party (PPP) in 2002, but remained outside politics until becoming a minister in 2008. He was placed on the government's Exit Control List in 2003, but was removed in November of that year.
Bhatti was appointed as Federal Minister for Minorities Affairs on 2 November 2008, when, for the first time, the post was elevated to cabinet level and an independent ministry created. At the time, he said that he accepted the post for the sake of the "oppressed, down-trodden and marginalized" of Pakistan, and that he had dedicated his life to the "struggle for human equality, social justice, religious freedom, and to uplift and empower religious minorities' communities." He added that he wanted to send "a message of hope to the people living a life of disappointment, disillusionment and despair", and also stated his commitment to reforming the country's blasphemy laws.
During his time as federal minister, he took numerous steps in support of religious minorities. These included the launch of a national campaign to promote interfaith harmony, the proposal of legislation to ban hate speech and related literature, the proposed introduction of comparative religion as a curriculum subject, the introduction of quotas for religious minorities in government posts and the reservation of four Senate seats for minorities. Bhatti also spearheaded the organisation of a National Interfaith Consultation in July 2010, which brought together senior religious leaders of all faiths from across Pakistan and resulted in a joint declaration against terrorism.
Assassination
Bhatti had been the recipient of death threats since 2009, when he spoke in support of Pakistani Christians attacked in the 2009 Gojra riots in Punjab Province. These threats increased following his support for Asia Bibi, a Pakistani Christian sentenced to death in 2010 for blasphemy.The United States had tried to obtain increased security for him and get him an armored car but was unsuccessful. Bhatti himself foretold his death and recorded a video, which was to be released in case of his death, where he said "I believe in Jesus Christ who has given his own life for us, and I am ready to die for a cause. I'm living for my community … and I will die to defend their rights."
According to the BBC, he was traveling to work through a residential district, having just left his mother's home, when his vehicle was sprayed with bullets. At the time of the attack he was alone, without any security. His driver reports having stopped the car and ducked when he saw armed men approaching rather than attempting to evade the threat.[citation needed] Bhatti was taken to a nearby hospital, but he was pronounced dead on arrival. The group Tehrik-i-Taliban told the BBC that they carried out the attack, because Bhatti was a "known blasphemer." A Roman Catholic who had criticized Pakistan's blasphemy law, his death follows that of Punjab governor Salman Taseer, who was also assassinated amid the controversy over the blasphemy law.
On the day following Bhatti's assassination, hundreds of Christian demonstrators reportedly took to the streets across Punjab, with protesters burning tires and demanding justice.
According to Minorities Concern of Pakistan, "Investigators are divided over the assassination case with some in the Islamabad police pointing the fingers at the Taliban and al-Qaeda. Later in 2011, an attempt was also made to shift the blame to "internal squabbles" among Christians.
Shahbaz Bhatti Pictures
| | | | |
| --- | --- | --- | --- |
| Pakistani Church and t … | Shahbaz Bhatti showing … | Shahbaz Bhatti Address … | |
Shahbaz Bhatti Videos