Mehdi Hassan was born on 18 July 1927 in a village called Luna in Rajasthan, British India into a family of traditional musicians. He claims to be the 16th generation of hereditary musicians hailing from the Kalawant clan of musicians. Mehdi Hassan had his musical grooming from his father Ustad Azeem Khan and uncle Ustad Ismail Khan who were both traditional Dhrupad singers.
The life story of Mehdi Hassan is a journey of trials and tribulations. After partition the family migrated to Pakistan and suffered severe financial hardships.Mehdi Hassan is a Pakistani ghazal singer and a former playback singer for Lollywood. He is famously known as the 'King of Ghazal'. He has ruled the Pakistan film industry along with Ahmed Rushdi.
Career
The struggle ended when Mehdi Hassan was given the opportunity to sing on Radio Pakistan in 1957, primarily as a thumri singer, which earned him recognition within the musical fraternity. At the time, Ustad Barkat Ali Khan, Begum Akhtar and Mukhtar Begum were considered the stalwarts of ghazal gayaki.He also had a passion for Urdu poetry and began to experiment by singing ghazals on a part-time basis. He cites radio officers Z.A. Bukhari and Rafiq Anwar as additional influences in his progression as a ghazal singer.
Later career
Following a severe illness in the late 80s, Mehdi Hassan stepped down from playback singing. Later due to severity of his illness he completely departed from music. He now lives a secluded life in Karachi which he has made his permanent residence. Nevertheless he often visits Lahore where he spends most of his time with his children and other family members.
In October 2010, HMV released "Sarhadein" in which probably the first and last duet song "Tera Milana" featuring Mehdi Hassan and Lata Mangeshkar was released. This song was composed by Mr. Hassan himself written by Farhat Shahzad. Mr. Hassan recorded it in Pakistan in 2009, and Lata Mangeshkar later heard the track and recorded her part in India in 2010 and later mixed together for a duet.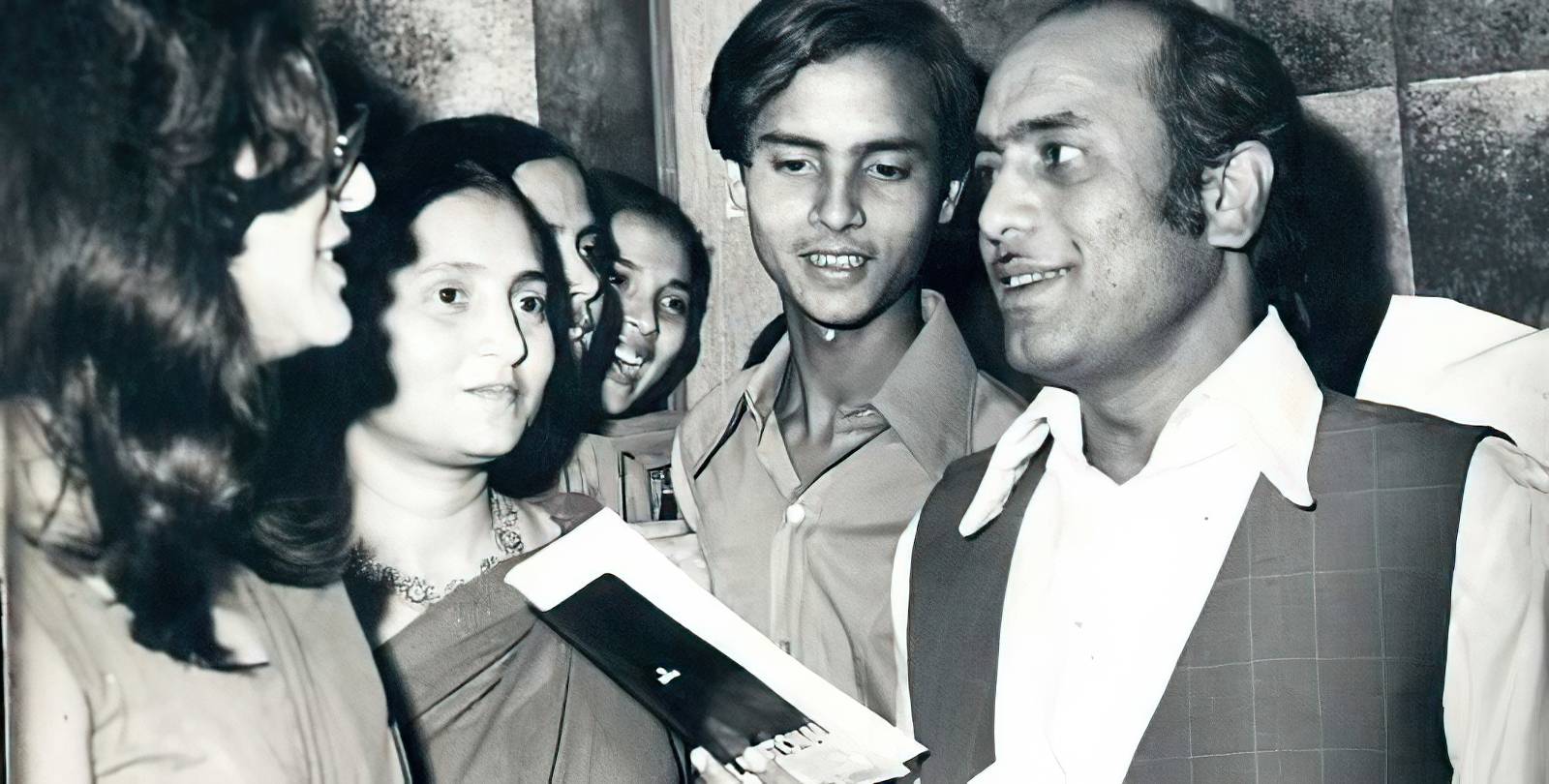 Awards
He was the recipient of numerous awards and certificates of appreciation: and Tamgha-I-privilege granted to him by General Ayub Khan, and Pride of Performance awarded to him by General Zia ul-Haq, and Hilal-I-concession granted by the General Pervez Musharraf. In addition to the Nigar Film and Graduate Awards from Pakistan, and the award was presented by Saigal in Jalandhar, India, in 1979, when the Prize was awarded in Gorkha Dakshina Bahu him in Nepal in 1983. Recently, he traveled to Dubai to receive another award.
Personal life
Mehdi Hassan is married and has fourteen children, nine of whom are boys and five of whom are girls. Like him, most of his children are also interested in the field of music. Born on 18th July 1927 (PTV celebrated his birthday on 18th July 2010 in Sunday Lounge). it is not known when he moved to pakistan ,at what age and where he lived his child hood.
He was born in the village of Luna in Rajasthan, India in 1927 into a family of rich traditional musicians, and claims to be the 16th generation of hereditary musicians*
Discography
* Kehna Usey
* Nazrana
* Live at Royal Albert Hall
* Andaz-e- Mastana
* Classical Ghazals vol. 1, 2, 3
* Dil Jo Rota Hai
* Ghalib Ghazals
* Ghazals For Ever Vol 1
* Golden Collection Of Mehdi Hasan Vol 1, 2
* Golden Greats
* In Concert
* Khuli Jo Aankh
* Life Story
* Live at Khambays
* Live Concert in India
* Mehdi Hassan
* Mehdi Hassan Ghazals Vol 1
* Sada E Ishq
* Sarhadein
* Sur Ki Koi Seema Nahin
* The Finest Ghazals
* The Legend
* Yaadgar Ghazalen Vol 1
Ghazals
* Aage barhe na qissa -e -ishq -e- butaan se hum
* Aaj Tak Yaad Hai Woh Piar Ka Manzar
* Aankhon Se Mili Aankhen
* Aap Ki Aankhon Ne
* Aaye Kuchh Abr Kuchh Sharaab Aaye
* Ab Ke Hum Bichde To Shaayad Kabhi Khwaabon Mein Mile
* Ae Raushnion Ke Shahr
* Aik Bus Tu Hi Nahin
* Apnon Ne Gham Diye To Yaad Aa Gaya
* Bhuuli bisri chand umeedein
* Chalte ho to chaman ko chaliye
* Charaag-e-toor Jalao Bada Andhera Hai
* Dekh to dil keh jaan se uthta hai
* Dil-E-Nadan Tujhe Hua Kya Hai ( Lyrics: Mirza Ghalib )
* Dil Ki Baat Labon Par Laakar
* Dil Men Toofan Chupae Betha Hon
* Duniya Kisi Ke Pyaar Mein Jaanat Se Kam Nahin
* Dayam Pada Hua Tere Dar Pe Nahi Hoon Main
* Ek Bar Chale Aao
* Ek Sitam Aur Meri Jaan, Abhi Jaan Baqi Hai
* Fikr Hii Thaharii To Dil Ko Fikr-E-Khubaa.N Kyo.N Na Ho
* Ga Mere Dewane Dil
* Garmii-E-Hasarat-E-Naakaam Se Jal Jaate Hai.N
* Gulo.N Me.N Rang Bhare, Baad-E-Naubahaar Chale
* Gulshan gulshan shola e gul ki
* Guncha-e-Shauq Laga hei Khilne
* Hamari Sanson Men Aaj Tak
* Har Dard Ko
* Hum mei koi ghum nahi tha ghum-e-aashiqi sai pahlay
* Ik Husn Ki Dewi Se Mujhe Pyaar Hua Thaa
* Jab Bhi Aati Hei Teri Yaad Kabhi Shaam ke Baad
* Jab Bhi Chahen Ek Nai Sorat
* Jab Bhi Pee Kar
* Jab Koi Piar Se Bulaae Ga
* Jab Us zulf Ki Baat Chali
* Jahan Jake Chain
* Kahan Gai Woh Wafa
* Khuli Jo Aankh Woh Tha
* Kiya Hei Pyaar Jisse Humne Zindagi ki Tarah
* Kya Bhala Mujhko Parakhne Ka Nateeja Nikla
* Kyoon Humse Khafa Ho Gaye Ae Jaan-E-Tamanna
* Main Hosh Mein Tha
* Main Khyala hu kisi aur ka
* Mohabat Karne Wale
* Mohabat Zindagi Hai Aur Tum Meri Mohabat Ho
* Mujhe Tum Nazar Se Gira To Rahe Ho
* Naavak andaz jidhar diida-e-jaana honge
* Patta Patta Boota Boota
* Phuul hi phuul khil utthe
* Pyaar Bhare Do Sharmile Nain
* Rafta Rafta Wo Meri Hasti Ka Saamaan Ho Gaye
* Ranjish Hi Sahi Dil Hi Dukhaane Ke Liye Aa
* Rim Jhim Ki Barsaat Hai Aur Jaage Huye Jazbaat Hain
* Roshan Jamal-e-yaar Se Hain
* Saamne Aa Ke Tujhko Pukara Nahin
* Sahar Ho Rahi Hai
* Shikwa Na Kar Gila Na Kar Ye Duniya Hai Pyaare
* Shola Tha Jal Bujha Hoon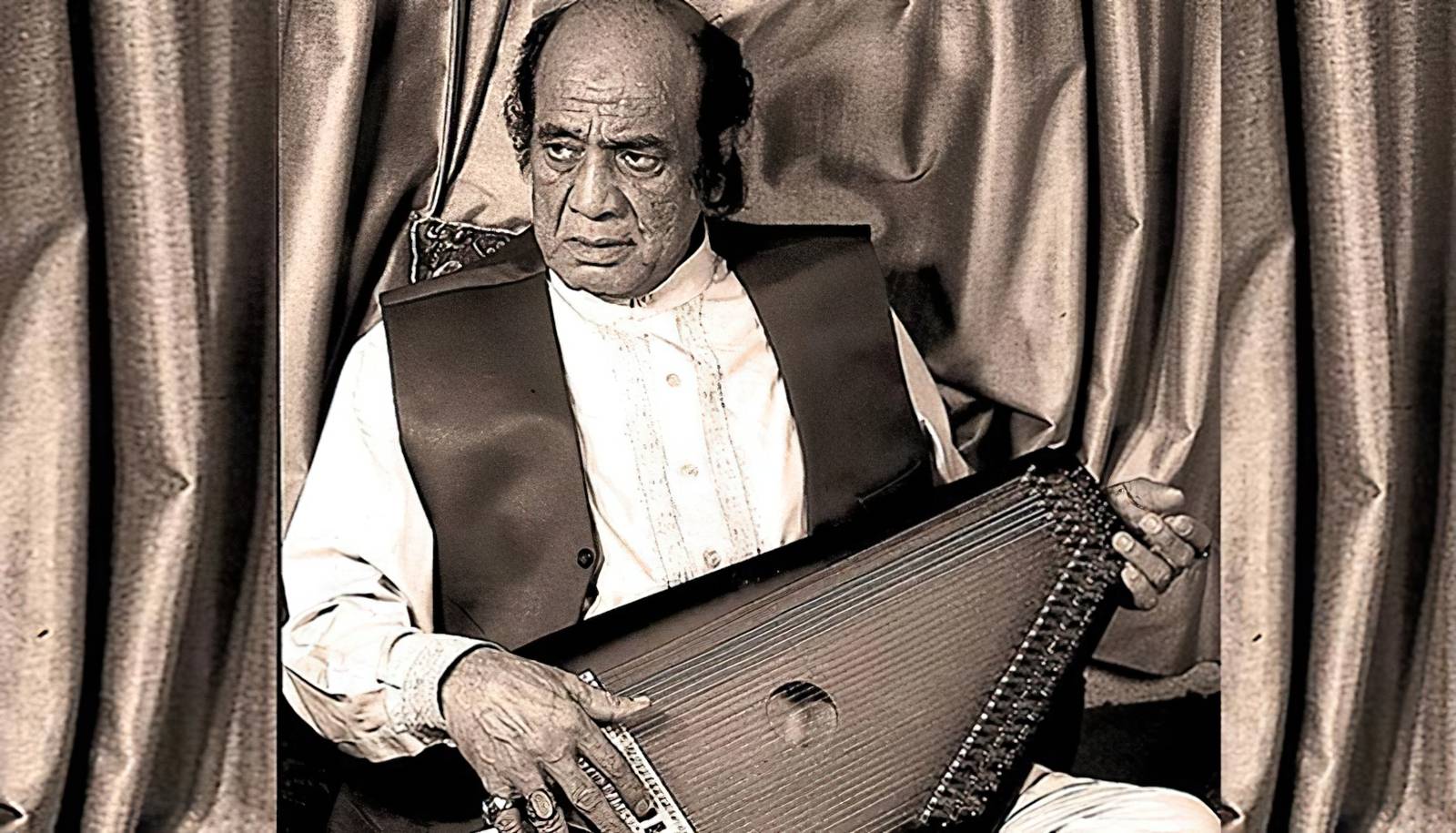 Interview
Mehdi Hasan: Infirmity and conquest A milk shop at the corner, turn left, fourth house with a green gate, the directions given by the ghazal maestro's son, Arif Hasan, are quite explicit. I feel sure that I can count on the people on the street in Alnoor Society, located in Karachi's congested suburb of Federal B. Area, to direct me successfully to the house of the Shahenshah-i-Ghazal, Mehdi Hasan.He is sleeping when this writer reaches the house.
It is 2:30pm in the afternoon, and his son explains that Khan Saheb is on a regimen of heavy medication, and it is his routine to stay awake all night, listen to music, watch television, then sleep during the day. But he should be up in a few minutes, he says.Those minutes turn into an hour-and-a-half; enough time for me to get to know something about the family through Arif. His sister, Rubina, who is mostly in and out of the kitchen, had been living in the US with her other brothers but returned to Karachi when she heard of her father's ill health. Having completed high school, she had wanted to join college to study art but preferred to be by her father's side, taking care of his needs. Being the youngest, she is perhaps the most cherished child as well.
The singer and prolific, the maestro 74 years, and pointed out that Khan Sahib affectionately by his family and friends, he married twice and fathered at least nine boys and five girls. Unfortunately, about four years ago, each of his wives died within a period of 12 months, leaving him depressed and ill. A severe case of arthritis, as well as stroke, leaving him dependent on the time others.By this piece of writing appears in print, and I am told to be in the Ayurvedic Hospital in Delhi. This clinic is a branch from a hospital in Kerala where he was treated in November 2000.
Here's hoping that the treatment follow-up will bear fruit and singer, revered far, impressed on both sides of the border, and will sing again.Mehdi good, the presentations were interesting, and includes a variety of patterns of rhythmic and clarifications imaginative, proficient Ghazal and a love song in vogue from the 19th century. Indian legend of living, Lata Mangeshkar, and praised him once in the seventies, saying: Mehdi Hassan Kay galay Maine to bolta Bhagwan Hai.
Whereas his performances have been grand, impressive and spacious, with a luminous passion, the house in Karachi in which he has lived for more than 37 years is, to say the least, modest, unassuming and cramped. Sitting in a small room just outside his bedroom on the ground floor, (those two rooms and the kitchen make up Khan Saheb's entire abode, as his married daughter lives on the floor above) I contemplate and philosophize on the vagaries of life. No small wonder, the old house, the unpretentious linoleum floor, scanty furniture and the gloomy environ altogether match the mood of the maestro himself.
Having woken up, washed, had his breakfast and dressed, he is waiting in his wheelchair to receive me. A shrivelled, sad smile on his face greets me. I feel quite overwhelmed as he speaks softly, with some effort, intermittently wiping his eyes with a small towel. I have to sit close and pay attention to his words. Sometimes he drifts into nostalgia, remembering his childhood with long pauses in-between.
The first time around he married a girl from his village. She bore him nine children. An illiterate woman, nevertheless, my mother loved to sing shadi biyah kay geet, Arif Hasan has recounted earlier. He said that his second mother, Suraiyya, (Rubina's mother) was a radio singer, but gave up singing professionally after her marriage to Khan Saheb.Mehdi Hasan had moved to Chichawatni near Sahiwal just eight months before Partition. He had been singing for All India Radio and later for Radio Pakistan. In 1952, his ghazals, Aaya mehfil may ghaarat garay hosh aaya; Bhooli bisri chund ummeedain chund fasaanay yaad aaye, broadcast from the radio, became instant hits.
But it was the ghazal from the film Farangi, Gulo may rung bharay baad-i-nau bahaar chalay that catapulted Mehdi Hasan to the heights of fame, making him a household name in Pakistan. It was composed by his elder brother, Pundit Ghulam Qadir, and was recorded in Lahore in 1959.
The vulnerability and impermanence of his bony skeletal frame depicts the dominating metaphors of the canines and demons painted in Mehdi Hasan's childhood scenario. His fearlessness in pursuing his career to its ultimate heights emanates from his early conquest of fear itself.
In 1964, he sang for the first time with Madam Noor Jehan at the Royal Albert Hall in London. In 1965, the patriotic songs that he recorded during and after the war, such as, Allah kay waday pay mujahid ko yaqeen hay, and Sohni dharti Allah rakhay qadam qadam aabad (also sung by Shahnaz Begum) will always be remembered. Mehdi Hasan's subsequent rise was meteoric, and there was no looking back.
Duniya kisi kay pyar mein jannat say kum nahin; Mujhay tum nazar se gira to rahay ho; Ranjish hi sahi; Pyar bharay do sharmilay nain and scores of other numbers have made the singer immortal in his own lifetime. According to his son, Khan Saheb has perhaps recorded as many as 50,000 ghazals and geets. Although this number may be somewhat high, there is no doubt Mehdi Hasan has been a highly successful singer.
The main reason for this has been his careful choice of poems, combined with his thorough knowledge of music. He renders many a raga meticulously and in a wide range of styles such as Dhrupad, Thumri and Dadra.He has been the recipient of numerous awards and recognitions: the Tamgha-i-Imtiaz granted to him by Gen Ayub Khan; the Pride of Performance bestowed on him by Gen Ziaul Haq; and the Hilal-i-Imtiaz conferred by Gen Pervez Musharraf. Besides the Nigar Film and Graduate Awards from Pakistan, he was presented the Saigal Award in Julandhar, India, in 1979, whereas the Gorkha Dakshan Bahu Award was given to him in Nepal in 1983. Recently, he travelled to Dubai to receive yet another award.While Khan Saheb has continued to sing all his life, interestingly, he earned his living in the early days working as a car mechanic and chauffeur. He keeps punctuating the conversation with words of gratitude for the Almighty.
I was born in a village called Luna, in the state of Jhunjnu in Rajhastan, India. My father Azeem Khan, uncle Ismail Khan, and my forefathers were Jaipur's darbari gawayay. They not only performed in Jaipur but also in the darbars of Indore and Baroda and other rajwadaas. I performed in front of the Maharaja of Baroda at the age of eight, he recalls, specially wanting me to write about his childhood. Apparently, the road leading up to his village has been named after him, and his ancestral house there is still intact.
I ask him about the black-and-white picture on the wall of his room in which one of the three men standing in a wrestling ring resembles him vaguely. Yes, that's me, he smiles, I must have been in my 20s. It was a regular practice to go for pehlwani. It was necessary to build a strong body and a strong breathing pattern in order to develop the stamina to sing. There is a direct relationship of a lung full of air and a tonic and dominant note of a singer. He explains. I was woken up at 3:00am everyday.
My uncle Ismail Khan was entrusted with my vocal as well as physical training; I also learnt from my elder brother, Pundit Ghulam Qadir, who has composed several of the ghazals that I have sung. Each morning, I had to exercise and then jog in the dark jungle. But even that wasn"™t considered good enough. I had to spend time practising singing in the midst of human and animal skeletons.
It was widely believed that there were bhoot paleet in those jungles and I was trained to overcome the impact of menace and insecurity that they posed. If the demons bared their teeth and tried to intimidate me with their howls, I just continued to render my long alaaps and improvized on the notes that I had been taught. May nay sub kuch dekha, magar dara kabhi nahin, he says emphatically.