Actor/ Model/Director/Film maker/Biography,Personal life and Full detail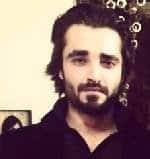 Hamza Ali Abbasi is a Pakistani man who is basically a film maker,professionally studied in film making from USA and came back to Pakistan.He worked in several commercialslike Jazz,Candi Biscuits and Dairy milk.
He arranged a "Short Film contest at the Fatima Jinnah University Rawalpindi where he introduced the youth about film making.He has worked in a Hollywood movie " Mud House and the Golden Doll".
Hamza Ali Abbasi recently released his film Mud House and the Golden Doll which was directed by him and he acted in the film by himself.The film is based on real story of a Malang in Multan and a girl who was engaged in a friendship with Malang but people look it through hawk eyes .He played the role of Malang in the movie.
Other films and theatre work includes;
1) Dally in the Dark (2006)
2) Bombay Dreams (2007)
3) Home is Where Your Clothes Are (2007)
4) Phantom of the Opera (2008)
5) Tom, Dick and Harry (2009)
—-Karachi Productions
1) Moulin Rouge (2010)
2) Bombay Dreams (2011)
Hamza Ali Abbasi Pictures
| | | | |
| --- | --- | --- | --- |
| Hamza Ali Abbasi … | Hamza Ali Abbasi with … | Hamza Ali Abbasi with … | Hamza Ali Abbasi in Ca … |
| | | | |
Hamza Ali Abbasi Videos