Tv Anchor/Host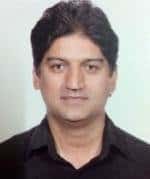 Hosted news shows at university's FM Angel Radio station, specialized in Conflict Reporting, Dissertation subject: "Racist Organisations: A Journalistic Dilemma." It was a case study of British National Party. I also produced a Radio documentary on victory of BNP in local elections as part of the Masters requirement.
While at DawnNews TV, I also contributed numerous exclusive stories for Dawn Newspapers. At the TV channel I covered Supreme Court and the ensuing judicial crisis leading to lawyers movement. I also launched a first ever TV show in Pakistan which focused on unethical practices of Journalists"APNA GAREBAN." The show was shut down after 10 episodes under editorial pressure and after protests from media bodies.
PTV is the oldest state-run and most powerful director in Pakistan. I Pakistan first journalist and print media to move to the TV camera reporting in Pakistan before the emergence of the private media in 2002. Produced news packages in Arabic and Urdu languages​​. I was the first resource person (reporter), the contract, the PTV to win PTV National Award for Best News correspondent for the years 1999 and 2000. After that participated in exhibitions anchored in PTV Morning News. It was through my work in the PTV that I won the British Chevening Award for the year 2001-02 to do master's degree in international journalism from London, United Kingdom.
Matiullah Jan Pictures
Matiullah Jan Videos