Punjabi Sarieki Folk Songs Singer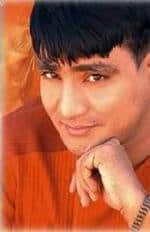 Malkoo born as Mohammad Ashraf Malik in Sargodha, Pakistan is a pop, bhangra and folk singer. He is best known for the song "Kala Jora Pa", which was a hit in Pakistan.
Life
Malkoo was born on June 4. He attended and got his High School Degree (which is known as a Matric Degree) from Malikwal Government High School malik wal Mandi Bhaud Din. In Lahore he got his Masters Degree in English.He started writing songs for other artists. One such example is Waris Baig's album Aa Ja Nach Lay.In 2004 he released his first album "Sochna Vi Na" and since then has released 10 further albums.
Malkoo is a very popular singer in Punjab, Pakistan. By doing concerts all over the World, he has made himself known throughout the World. He has visited many countries for his concerts including, US and Canada. He is lyrics writer, and he has penned many hit songs for other singers. Waris Baig's album, Aa Ja Nach Lay was written and composed by Malkoo. This is not the only composition, he has composed for many other artists also.
Malkoo was inspired by Pakistani folk singer Mansoor Malangi. his another song became very famous which is KALA JORA. malkoo has done a great job in music.he has so many fans not only in Pakistan but also all over the world.he has also done wide range of musical concerts in Pakistan and in overseas also.Pakistani people really love malkoo's songs and they are also very inspired by him. malkoo has also done some charity work in Pakistan flood relief.
Malkoo has released many albums now. MastySpot & Apnapakistan have collected all his songs, along with his biography for your ease. Now you can easily download all songs of Malkoo from all his albums.
Sochna Ve Na (2004)
(Click on any song)
Mintan De Naal
Sochna Vee Na
Pani (Paani, Ravi)
Pyar Te Paisa (Paise)
Net (internet, email)
Raatan
Cingqi (Ching Chee)
Lap Lap Surma

Jogi (2005)
Aja Watnan Noon (Aa Ja Watan Nun)
Akhyan (Akhian)
College (Kaljay)
Dholna
Jaan Deo (Basant Song)
Mehndi
Bhatti Dollar Kaman Challeya (2007)
Aja Sohniye.wma
Na Javein.wma
Naal Akh.wma
Dollar.wma
Chan Chan Kardian.wma
Chan Makhna.wma
Gallan Goriyan.wma
Gani.wma
Kamli.wma
Rabba Mere Yaar.wma
Sochaya Na.wma
Sonh Tere Pyar Di.wma
Tor Teri Mastani.wma
Vay Bandiya.wma

Malkoo Pictures
| | | | |
| --- | --- | --- | --- |
| | Malkoo Pakistani Singe … | Musical Morning with M … | |
Malkoo Videos