Pakistani Television Actress, Singer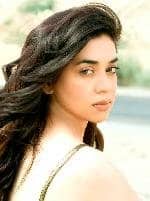 Komal Rizvi is a Pakistani television actress, singer and a host. She is famous for her songs in Coke Studio.
Music career
She started singing in the age of sixteen. She also sung songs on the Indian Channel V. She appeared as the first Pakistani VJ on the Indian turf. She has received National Award for best Female Vocalist.[2] She also sung in Coke Studio's season 4.
Acting
She has acted in television drama series with the famous actors of Pakistan. Her some drama series on Hum TV are:
Samander Hai Darmiyaan
Teesra Peher
Kabhi Kabhi
Lehrein
Mujhe Rhootney na Dena (HUM TV)
Intrview

GL- Tell us something about your childhood.
Komal- I was a happy child who use to spread joys on people faces. I was very naughty and my mother and father were annoyed of my mischievous attitude.
GL- Whom do you like most, your mother or father?
Komal- I love both of them. Dad supported me throughout in doing music while mummy didn't like it initially but now she has developed liking for it.
GL- Do you like children?
Komal-I love children a lot. I love the children of my two brothers and it puts me off if I don't get to see them for a day or two. We all family members are like fingers of one hand who stay united and support each other through thick and thin.
GL- Which brother you share the most intimacy with?
Komal-I like both of my brothers but have close bonding with the elder one. I share everything with him. My younger brother is a choreographer. He runs a dance studio where many choreographers teach dance. He also accompanies dad in his business and makes TV commercials as well. My videos are mostly choreographed by him.
GL- In which field singing, acting or hosting you consider yourself performing at your best?
Komal-I have been doing all these things for a very long time but I feel more attachment with music. Right now I am learning music from Ustad Hamid Ali Khan.
GL- Tell us about the experience of hosting Karachi Nights.
Komal-To tell you the truth I am totally enjoying the experience of doing this show. It gives me great pleasure to live all of my dreams simultaneously and I am having lot of fun. It is necessary for an artist to enjoy his work.
GL- Who came up with the idea of Karachi Nights?
Komal- It was the idea of the channel. They called me and insisted that they want it to be hosted only by me. At that point of time, I was in talk with many channels for hosting morning shows but I wasn't interested in doing them because with live shows a person gets bound and does not get enough liberty to do other tasks. I have to travel frequently for my music engagements and live show would create hindrances in my travelling schedule so I refused those offers. I accepted the offer for hosting this show because it is a recorded show and wouldn't interfere in my travelling engagements.
GL- Did you like performing in Coke Studio?
Komal- I enjoyed the experience of Coke Studio thoroughly. It earned me lot of fame. Both of my songs that I performed at the show are on Youtube and people can access them easily.
GL- You kept yourself away from music for a very long period of time, why?
Komal- I had went to Muscat and was running a cooking business over there. I use to supply food to many places.
GL- So, now have you closed down the cooking business?
Komal- Yes. And the reason is music because I feel a person dies when he leaves a hobby or a work which he loves the most and music is my passion that's why I decided to came back for the love of music.
GL- You must be a great cook, isn't it?
Komal- Yes, of course. Doing this business has really enhanced my expertise in cooking. I didn't cook Pakistani dishes much but make very tasty western dishes. Everybody at home love to eat whenever I cook at home.
GL- Is it true that you had said once that you don't feel attachment to Pakistan?
Komal- How can I say this? This is only a rumour and it hurt me a lot when it roared around. I sincerely love my country as it has given me respect and fame. I had said that we are artists and we can perform anywhere in the world but people inferred totally wrong meaning of this statement.
GL- How do you spend time at home?
Komal- When at home I take rest and relax myself. I don't have much interest in buying new clothes and jewelry and use them only for shooting of my programs.
GL- Can you bear criticism?
Komal- Absolutely, it is criticism that provides us an opportunity to bring improvement in our work. But criticism is good only when it is being carried out within certain boundaries.
GL- Tell us about your academic education.
Komal- I have done Honours in Computer Science and earned graduation degree from England. Then I did diploma in Microsoft engineering, interior decoration and acting.
Komal Rizvi Pictures
Komal Rizvi Videos