Jawad Ahmed – Pakistani Pop Singers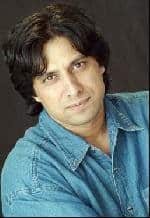 Jawad Ahmad is a Pakistani singer. Jawad first captured Pakistan's attention as a person who called attention to the transcendental existence of God through the song '"Allah Meray Dil kay Andar" which most say showed a way to inner peace. The lyrical expression that he has used to portray his inclination towards Sufism bears traces of Ghalib and Faiz who are known to have emphasized on the same values so as to eradicate all barriers that hinder the establishment of a connection with God and differentiate amongst human beings by placing them into groupings of race and class. He has published many albums and when the chaotic earthquake in Pakistan struck, he sang at many fundraisers and supported rebuilding his country. He has also performed several times at APPNA.
Early life
Jawad was born on September 29, 1970 to parents who are both professors of political science. His father is 'Professor Tauqeer Ahmad' and his mother was 'Professor Mrs. Anees Tauqeer'(late). Jawad Ahmad studied mechanical engineering at the University of Engineering and Technology, Lahore.
Music career
His career in music is preceded by active participation in various societies including the music and the literary society at University of Engineeringand Technology in Lahore and which he claims formed the basis of a serious consideration of adopting music as a career much later in his life after he had graduated and left the band named Jupiter. He has received no formal education in music, most of his songs are written and composed by him.
He claims to be an ardent admirer of Ustad Amanat Ali Khan, Mehdi Hassan, Ustad Salamat Ali Khan, Tufail Niazi, Pathanay Khan, Hamid Ali Bela, Noor Jehan, Lata Mangeshkar, Kishore Kumar and Mohammad Rafi. He studied in Cathedral school,4 Church Road,Lahore.
Discography
Albums
* Bol Tujhay Kya Chahiye
* Ucchayan Majajan Aali
* Jind Jan Sohnian
Apart from his albums, he is also to be supported with the direction of music for the film Musa Khan produced and directed by Chan also for dramatic television series, produced by Kashif Mahmood. The song is called "Deewanay". In line with this, and another hit song, "Mehndi" was composed and sung to him for "mehndi" serial drama produced by the entertainment Evernew. Has gained immense popularity because of the portrayal of emotions using the tuneful folk hits. The increased popularity of the song through the video to get the Ihsan Rahim Khan, safe, and two managers in the country's most talented video. This trend claims music allowed him a margin of more creativity, as has been reported the use of concepts and to develop the quality of the music, a rare phenomenon in the film industry in Pakistan.
He was appointed by the USAID and UNICEF ambassador to Pakistan for the eradication of polio, and the British Council and beyond the boundaries of the project, raising awareness about the dangers of drug addiction. In this regard, he has used his talent to produce a song called "Tom Carr Abhi AA" accompanied by a video camera to the social impact on the individual consumption of drugs. It is hoped to provide the accuracy of life in order to motivate people to achieve their quotas.
Another turf is a program against illiteracy, which he has been exploring for a while. In conjunction with this, he is currently running ten schools in the most backward and underdeveloped areas of Pakistan under the TAALEEM FOR ALL TRUST (Education for All).
Most Famous Songs
* "Mehndi"
* "Allah Meray Dil Kay Ander"
* "Bin Tere Kya Hai Jeena"
* "Tu Hi Dildar Hai"
* "Aa Jaa Hunn Dholna"
* "Banto Di Jaan Haan Main"
* "Ucchayan Majajan Wali"
* "Dosti"
* "Aasma se uncha"
* "Aj darti ko rang de"
Awards
* President General Pervez Musharraf has awarded Sitara-e-Esar to Jawad Ahmad for his services in rehabilitation of the earthquake victims.
* Acknowledging the services of Jawad Ahmad in the field of music and bringing good name to the country and impressive community services, Government of Pakistan has awarded Tamgha-i-Imtiaz.
* President General Pervaz Mushraf has awarded Polio Award to recognize Jawad Ahmad's impressive contribution to the society as an Ambassador for Polio Eradication by the Ministry of health and UNICEF.
* Jawad Ahmad has received Indus Music's Best Bangrha Award.
Jawad Ahmad established himself as a force to be reckoned with. After proving his depth and musical range with his excellent debut "Bol Tujhe Kya Chahiye." Jawad had something very rare. A voice. The entire generation in the swirl of sufi rock was reeling under the compatibility of those tunes and songs of yore with the most pervasive genre of music. But as Junoon lost sight of what they had set out to do and Abrar kept on scoring hit after hit with his brand of humourous bhangra, Jawad decided that this was the way to go.
He went completely traditional with "Uchiyan Majajan Wali" and let a lot of people down with that. He was blamed for catering to the mass. But even more crucially Jawad had proved himself to be gullible. He chose to follow market forces rather than the ambitions of his brilliant debut. But all was well that ended well. At the end of the day, Unchiyan was a pumping, thumping, swirling, joyous mass of bhangra that made Jawad a force that even Abrar would have to reckon with.
His latest Supreme sponsored album is as expected, a bhangra offering, but with the most awful percussion and production values. All bhangra numbers are driven by an overtly lively but largely monotonous dhol beat. The music is too jhankaar and very dry. It sounds like a phata hua dhol on an adrenalin rush. Yes, there are plenty of hearty "hoey, hoey, hoeys," but thrown strategically into the monotone beat, they are too contrived to lift the spirit as they are meant to do. All in all, this album is the blind following of a successful formula that falls right off the cliff Jawad Ahmad was trying too hard to scale.
"Jind Jan Sohnian," the title track is the first song and it puts you off. A definite contender for the worst track on this really bad album, it is too industrial and mechanical. "Tu meri jind jaan sohniye, tu mera armaan sohniye" – ho, hum yawn. "Jind…," "Tak Dhin Dhina" and "Aja Ho Bailia" are perky bhangra numbers with hopes of cashing in into mehndi season with the same banal words of love. "Chalian Ain Pardes Vain Dholan" is the most layered folk song on the album, and is by far the best in this pile of mediocrity, but it is "Dholna" Part II. One can see another video starring a Lollywood actress pining for Jawad. "Aao Dharti Ko Rang Dein' is a bhangra song in Urdu. I can see it as the jingle of an ad/video (the lines are blurring) featuring people drinking tea and being regaled by Jawad Ahmed on Basant (hey Jawad, there's an idea for you!). Talk about cashing in on past success.
After Uchiyan, Jawad became busy with charity work for the spread of education. Then a la Abrar and Shehzad Roy, he has been establishing friendships and contacts in the army. With all this flurry of activity, he managed to strike gold with his track for the hugely popular drama serial "Mehndi" last year. Jawad believes that this is what will sell and sales are what he is after. When artists lose integrity, it eventually shows up in their art.
"Kaise Kahoon" is one of the more interesting composition that of the others. The composition is by Sahir Ali Bagga. It is the only song that has some instrumentation. A guitar and flute drift in and out, a groove begins on occasion. It's subtle and subtle is a quality the album lacks. But what really does it in are the totally washed out lyrics penned by Jawad himself:
Kaise kahoon keh tum se pyaar hai,
Haan tum se pyaar hai (repeated thrice)
Kaise kahoon tere bina jee na sakoon ga
Kaise kahoon yeh jeevan tum pe nisaar hai,
Haan tum say pyaar hai (repeated thrice)
The lyrics show that there is so much happening in Jawad's life, that not nearly enough is happening in his head. However, it is well rendered with the inflections in Jawad's voice that furious bhangra numbers have no room for. This is the kind of singing Jawad is good at but even then his heart is not in it. He doesn't emote, just indulges in vocal gymnastics. His voice soars a bit too often and crosses that fine line between singing and showing off. And again it is a ballad perhaps to capture a bit of the magic of the hugely popular "Bin Tere Kya Hai Jeena," that was also picturised brilliantly in Shaan's "Moosa Khan." "Bin Tere" was a sparse melody, beautifully rendered and then we were forced to OD on it as Jawad insisted on singing it at every show he did. He doesn't have the guts to revert from the beaten path and is so damn earnest about it that it gets to you. At least with "Jind Jan Sohniyan," it's gotten to him too. It is always satisfying when life comes full circle.
Jawad Ahmed Pictures
| | | | |
| --- | --- | --- | --- |
| Jawad Ahmad … | | gulshan-grover-and-jaw … | Jawad Ahmad in Canada … |
| jawad With president … | jawad-ahmad-wtih-his-b … | Savera-Nadeem-with-Jaw … | Jawad with Reema and F … |
| Jawad With Family … | jawad_with flag … | Sohail and Jawad … | Marrige Picture … |
| | | | |
Jawad Ahmed Videos