Mumtaz Bhutto Chairman Sindh National Front.Sardar Mumtaz Ali Khan Bhutto (born 29.11.1933) is the first cousin of Zulfiqar Ali Bhutto, chief of the Bhutto clan and chairman of the Sindh National Front and Sindh Qaumi Itehad. Sardar Mumtaz Ali Bhutto was the founding member of the Pakistan Peoples Party (PPP), former federal minister, Governor of Sindh and Chief Minister of Sindh.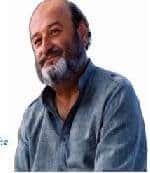 Education
Sardar Mumtaz Ali Bhutto got his primary education from his village & then Masoori India. He gots his 'barrister' degree from Lincoln's Inn on 1959 & 'master' degree on 1963 from Oxford University United Kingdom.
Political career
He became a member of National assembly in the age of 32 years on 5 March 1965. When he & his cousin Mr. Zulfikar Ali Bhutto announced for a new political party 'Pakistan Peoples Party' PPP on 30 March 1967, & he also became the founding member & principal executive committee member of the Party. He & his cousin Mr. Zulfikar Ali Bhutto fought the election of 17 March 1970 against Mr. Ayoub Khuhro & Mr. Qazi Fazalullah. He got a huge victory against Mr. Qazi Fazalullah. His cousin became the 1st democractically elected Prime Minister of Pakistan & he became Governor on 24 December 1971 & then Chief Minister of Sindh Province on 1 May 1972. His P.M. cousin almost called him, a talented cousin.

Chief Minister
As a Chief Minister he announced Sindhi language as the official language of the Province. On 7 March 1977 he won a National Assembly seat & became a Central Minister. In the year of 1977 his cousin nominated him as a president of "PPP.Sindh". He was arrested during the struggle against the arrest of his cousin, & then exiled by the dictator General Zia's government. On 31 March 1985 he announced for a new political Alliance named "Sindhi Baloch Pashtoon Front" at London to propagate ethnic nationalism in Pakistan.
He also announced support for a new constitutional framework for Pakistan as a weak confederation. He became the convenor of the alliance for Pakistan, returned to Pakistan and once again arrested by the military government of Zia. On 31 March 1989 he called the workers convention at Hyderabad Sindh and announced a new political party named 'Sindh National Front' S.N.F. He was elected to a seat in the provincial assembly from Larkana on 6 October 1993. On 6 November 1996 he became the Chief Minister of Sindh. Now he is the Chairman of S.N.F, which is the largest ethnic nationalist party of Sindh, & also the Chief of the 'Bhutto' community of Pakistan.
He has two sons Ameer Bux Bhutto and Ali Haider Bhutto.
Criticisms of Asif Zardari
Mumtaz Bhutto has been a vocal critic of Asif Ali Zardari who he accuses of corruption and usurping the Pakistan Peoples Party by the using the Bhutto family name to gain power.
Mumtaz Bhutto VS Pakistan Peoples Party
As per the News International dated February 16, 2008, Saturday. – He alleged that PPP co-chairman Asif Ali Zardari was ready to strike deals with the PML-N, the MQM and even President Pervez Musharraf. Mumtaz Bhutto said begging for votes, in the name of the blood of Benazir Bhutto, was against the sacrifice she had rendered. They should pursue her killers and expose them before the nation, he told the PPP leaders. PPP exploiting Benazir's name: SNF chief By our correspondent Saturday, February
League-N Quaid Nawaz Sharif and Sindh National Front (SNF) Chairman Mumtaz Bhutto, in a meeting here on Monday, expressed their reservations about "PPP's bad governance at the Centre", and pledged strengthening working relationship between the two parties for a better future of Pakistan. Mumtaz Bhutto, considered a strong voice against the PPP in Interior Sindh, met Nawaz Sharif at his Raiwind residence. During the meeting, which lasted for over two hours, the two leaders are learnt to have developed consensus that the incumbent PPP government is a complete failure and is bringing deterioration to every sector through bad governance with each passing day.
They also exchanged views on making improvement and agreed that there should be a future roadmap for steering country out of present crises. A senior PML-N leader informed The News that Nawaz-Mumtaz meeting was, in fact, an effort to bring the anti-PPP political parties at a single platform. He claimed that they were also focusing on exploiting differences between the PPP and its coalition partners.
Every citizen shall have the right to freedom of speech and expression, and there shall be freedom of the press, subject to any reasonable restrictions imposed by law in the interest of the glory of Islam or the integrity, security or defence of Pakistan or any part thereof, friendly relations with foreign States, public order, decency or morality, or in relation to contempt of court, [commission of] or incitement to an offense.
When Mr. Mumtaz Bhutto can "insult" anybody in the name of Freedom of Expression then should Pakistanis first have to take permission from him to utter something, or one has to ask for his permission to exercise their Political Right that includes showing Flag of any political party. Mr. Mumtaz Bhutto behaves as if we are living in Third Reich.
Sardar Mumtaz Ali Khan Bhutto Pictures
| | | | |
| --- | --- | --- | --- |
| Mumtaz Bhutto … | Mumtaz Bhutto and Ghin … | Mumtaz Bhutto Meeting … | Mumtaz Bhutto to join … |
| Mumtaz Bhutto with naw … | Sindh National Front P … | Sindh National Front c … | mumtaz-bhutto … |
| | | | |